An Intensive 5-day Training Course
Strategic Thinking, Analysis and Planning
Mapping-out Your Best Possible Direction
Course Introduction
Can you foretell the future?
Strategy depends upon the ability to foresee future consequences of present initiatives and the basic requirements for strategy development include, among other factors: 1) Extensive knowledge about the environment, market and competitors; 2) Ability to examine this knowledge as an interactive dynamic system; and 3) The imagination and logic to choose between specific alternatives.
This Oxford Strategic Thinking, Analysis and Planning training course has been specifically designed to provide the necessary strategic tools and mapping capabilities to achieve high levels of strategic alignment and consistency relative to both the external and internal environment. In this way, strategy enables professionals to maximize internal efficiency while capturing the highest potential of opportunities in the external environment and gain organisational and personal success.
Objectives
Course Objective
Leading-edge thinking in strategic analysis and planning
Understanding the choices faced in developing strategy
The concepts, tools and techniques of 'strategy' and 'strategic planning'
Step-by-step processes, providing a toolkit for each stage
Mapping and applying strategic tools in managing their specialist roles
Decision making and problem solving
Who Should Attend?
Designed for
This Oxford course is suitable to a wide range of professionals who are required to make strategic decisions, and who wishes to learn how to apply strategic tools in their own job and their own career but will greatly benefit the following individuals who belong in the Oil, Gas & Petrochemicals Industry:
New & Experienced Supervisors
Team Leaders & Line Managers
Projects & Process Managers
Senior Managers
Strategic Developers
Course Outline
Global Strategic Thinking, Analysis and Planning
Understand the Global Leading- Edge Thinking in Strategic Development
Identify and Evaluate the Options and Implications faced in Developing Strategy
Apply the Concepts, Tools and Techniques of 'Strategy' and 'Strategic Planning'
Core Strategic Tools
Understand the Step-by Step process and Apply a Strategic Toolkit for each stage
Mapping Strategic Options
Map out Possible Directions using Strategic Tools to Apply to their own Specialist Role in the Alignment of Strategic Programmes and Projects
Strategic Options for Competitive Advantage
Certificate
Oxford Management Centre Certificate will be provided to delegates who successfully completed the training course.
Accreditation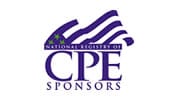 In association with