An Intensive 5-day Training Course
Incident & Crisis Response Communication Skills
The Essentials to Support Operational Response During Incidents
Course Introduction
Crises and incidents may happen at any moment and will be without warning. To ensure that the business is able to function without disruptions, crisis and incident response management is fundamental to your business continuity plan (BCP).
This highly-interactive 5-day course will provide an overview of the crisis management process and will also highlight on crisis communications such as media handling tactics. A highly interactive and practical course that draws on simulation exercise, case studies and role-plays to expand on learning points.
This Oxford training course has been developed to prepare staff at head office or at remote locations to face the news media as a spokesperson for the company after an accident or major incident. The modern news media is the international vehicle used to transport this information with speed and drama, but not necessarily with accuracy or analysis. Investors, customers and the public expect and demand that they will be kept informed. Properly prepared communications staff at corporate and local level can add significantly to the public perception of an organization following emergency, and help to protect its reputation and promote its recovery. This training provides the knowledge, skills and confidence to perform effectively as spokespeople. It is an intense exposure to the news media's role and the importance of preparations, messaging, technique and timing.
Objectives
Specifically you will learn to:
Understand the principles, strategies and techniques for incident response and crisis management
Explain the crisis management process
Develop the knowledge and skills necessary for implementing an effective structure and processes for responding to and managing incidents and crises
Identify why and how to communicate effectively following a crisis
Discuss examples of good and bad communication strategies
Prepare your crisis communications plan
Recognize the role of modern social media during a crisis
Who Should Attend?
Ideally suited to Crisis Management Team members, BCM / Risk Management team members and individuals who are assigned to draft the crisis management plan/ crisis communication plan.
Those responsible for managing incidents at a strategic & tactical level are also encouraged to attend this course.
Health, Safety & Environment Professionals
Management team tasked with the direct delivery of internal and external communication activities or oversight of specialist sub-contractors with this responsibility in a time of crisis
Senior operations personnel with responsibility for managing teams whose role includes public relations and or internal communication during a time of crisis
Those holding responsibility for the strategic use of Public Relations and with responsibilities for business resilience
Course Outline
Discussing and Exploring the Concepts, Principles of Incident & Crisis Management and the Processes involved
Identifying the Tools & Techniques that can be applied in Anticipating and Assessing Incidents
Identifying the Key Activities and Roles & Responsibilities required for Effective Incident and Crisis Management
Identifying Escalation and Activation Policies
Developing an Incident Response Structure (as introduced in the Design stage of the Business Continuity Management Lifecycle), Procedures and Required Resources
Administer a Crisis Management capability in the Organization including Writing the Crisis Management Plan, including Crisis Communication
Understanding your Role as a Spokesperson
Using Top Strategies when Interacting with the Media
Confidence in Managing Media Interviews
Abilities in Handling the Media Ambush
Understanding how Social Media can become a Crisis in Itself
Positive Use of Social Media during the Crisis
Certificate
Oxford Management Centre Certificate will be provided to delegates who successfully completed the training course.
Accreditation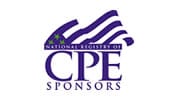 In association with