An Intensive 5-day Training Course
Disaster Victim Identification (DVI)
Course Introduction
This Oxford Disaster Victim Identification (DVI) training course provides the opportunity to develop the knowledge and skills of identified personnel in crisis and emergency scene examination to meet the demands of mass fatality incidents through a natural disaster, terrorism, civil unrest, accident or deliberate act.
It is underpinned by the philosophies of the Interpol DVI guidelines and to prepare the participants for the challenges of attending and working on mass fatality incidents in both a national and international scenario. This will enable the participants to develop a thorough appreciation of the critical aspects of effective operational working in major non-routine events involving mass fatalities.
This Oxford training course will highlight:
Key roles and responsibilities involved in Disaster Victim Identification
The importance of completing the Interpol documentation for the Identification Commission
Describe how Ante-mortem and Post-mortem samples should be packaged to ensure the integrity and evidential continuity
The possible forensic evidence types available from disaster scenes
Apply the Interpol Identification Standards to sample collection
Objectives
By the end of this Oxford training course, the participants will learn to:
Define the main duties and core tasks of roles within a Disaster Victim Identification team
Compile the necessary documentation required by international protocol
Identify the scientific methods used in identifying deceased victims and human remains in a mass fatality incident
Define how Ante-mortem and Post-mortem samples should be packaged to ensure the integrity and evidential continuity
Describe the importance of the INTERPOL Identification Standards
Appraise the risks of misidentification and how this should be avoided
Training Methodology
This Oxford Disaster Victim Identification training course will have presentations that utilise a variety of proven adult learning techniques focused on best practices and case studies. It includes PowerPoint presentations, active participation in class practical cases followed by active group sessions, video materials, and tabletop activities.
Organisational Impact
The organisation will acquire a thorough understanding of the principles and practices undertaken during events where an understanding of the procedures of Disaster Victim Identification are required to build resilience and prepare.

Establish a thorough foundation of the fundamentals and challenges of Disaster Victim Identification
Ensure client trust and confidence in the organisations ability to carry out the function of Disaster Victim Identification
Increase the understanding of the challenges of achieving
Improve forensic competence, capability, and knowledge of Legal Practitioners
Enhance the quality of knowledge of forensic evidence within the organization
Personal Impact
This Oxford training course will personally benefit the participants to develop their understanding and knowledge by the following:
Appreciate the importance of robust recovery and processing methods
Explain the key aspects of mass fatality incidents with respect to definitions, categorisations, mitigation, and management
Apply knowledge of previous mass fatality incidents to critically evaluate general effects a mass fatality incident
Develop a critical awareness of current best practice guidance for disaster victim identification
Identify the roles and responsibilities of the personnel involved in the DVI process
Who Should Attend?
This Oxford Disaster Victim Identification training course is a suitably wide range of professionals who may be possibly involved in disaster recovery events but will significantly benefit:
Police Officers
NGO Workers
Medical Doctors
Legal Practitioners
Forensic Scientists
Emergency Planners
Accident Investigators
Family Liaison Officers
Immigration and Customs Officers
Any other agency tasked with investigating crime
Emergency Response Personnel (Police, Fire, and Ambulance)
Course Outline
Day 1
Introduction to Disaster Victim Identification (DVI)
The definition of a disaster
Introduction to mass fatality incidents (DVI) Definitions, Categorisations, and History
Role of INTERPOL with respect DVI
Roles and responsibilities of DVI personnel
MFI mitigation, response planning, and management
Day 2
Safety Issues at Disaster Victim Identification (DVI) Incidents
Health and Safety during DVI incidents
Risk Assessments
Personal Protective Equipment (PPEs) Requirements
Contamination issues associated with samples and incidents
Incident Safety Advisory Cell
Occupational health and safety, social needs, and considerations
Needs of the bereaved and humanitarian assistance
Day 3
The Disaster Victim Identification (DVI) Process
Recovering and Identifying the deceased and human repairs
Operational structures
Ante-mortem, Post-mortem, and Reconciliation procedures
Identifications board or commission
Repatriation of the remains
Additional arrangements of contaminated fatalities, CBRN
Day 4
The Aftermath
The potential personal impact of DVI incidents on responders
The International Perspectives
Media involvement with and impact on DVI
Inquests and inquiries, purpose, and judicial inquiries
 Day 5
Specialists and Terrorist Incidents
Humanitarian aspects of emergency management
Introduction to the work of the:

Forensic Anthropologist
Radiologist
Fingerprint Specialist concerning DVI

Techniques and strategies employed at terrorist crime scenes
The methods used in a terrorism investigation for the recovery of bodies and body parts
Certificate
Oxford Management Centre Certificate will be provided to delegates who successfully completed the training course.
Accreditation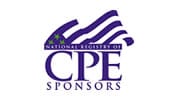 In association with