An Intensive 5-day Training Course
Business Fundamentals
Professional Writing & Speaking Skills
Course Introduction
There are two types of speakers: Those who get nervous and those who are liars. – Mark Twain, author
The most valuable of all talents is that of never using two words when one will do – Thomas Jefferson, US President
In today's business world, writing and speaking skills are fundamental pillars of professional success. How well you communicate can make or break your own professional image as well as perceptions of your organisation. It directly influences how others view your performance and affects your prospects for career advancement and mobility.
This Oxford Business Fundamentals training course has been specifically designed to equip professionals with the skills and confidence to achieve excellence in spoken and written communication. The course includes a wealth of practical guidance on improving the effectiveness of various forms of spoken and written communication. If you want your reports, memos, letters and e-mails to be read and acted on, and if you want to present your ideas with impact, this is the right training course for you.
Objectives
At the end of this Oxford Management Centre Business Fundamentals training course, you will learn to:
Meet the needs of your readers / audiences by helping them achieve their own objectives
Listen more intently and deeply to understand others' needs and requirements
Write clearer, more effective e-mails, letters and reports
Speak with greater confidence in front of any group
Build rapport with your audiences and clients
Shape your messages to the differing personalities and needs of your readers and listeners.
Who Should Attend?
Talented individuals who believe their written and spoken English are restricting their career
Management professionals seeking leadership roles
High potential delegates looking to fast track their progress in leadership
Team Leaders and those seeking to step up to leading people
Course Outline
Know the Fundamentals of Business English – Key Grammar and Structure Rules
Know How to Move from Management to Leadership
Deploy Effective Writing Techniques to Convey Meaning with Precision
Identify typical English Writing Mistakes and Remove them from your Work
Present with Clarity and Conviction to Win Over Your Audience
Deploy Techniques of Influence and Persuasion to Get Your Message Across
Certificate
Oxford Management Centre Certificate will be provided to delegates who successfully completed the training course.
Accreditation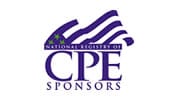 In association with