An Intensive 5-day Training Course
Authentic Leadership
Courage, Coaching and Ethics
Course Introduction
"Authentic Leadership is the full expression of 'me' for the benefit of 'we'." – Henna Inam
This training course gives leaders the tools they need to leverage the power of who they are in order to expand their sphere of influence in their organisations. Through a relational approach to leadership, staff members are inspired by the vision, encouraged, and enabled to follow through and even go the extra mile, bringing in their best work.
The Authentic Leadership training course will focus on how authenticity, a concentration on the positive and on values, and the creation of genuine, trusting connections with others strengthen optimism, hope, and commitment to improve both the climate and performance in organisations. Delegates will have the chance to practice various ways of winning engagement rather than mere compliance from their people.
This Oxford Management Centre training course will feature:
Insights into how leaders' authentic relationships with people positively influence organisational ethics and results
Ways of leading people suitable for a volatile, uncertain, complex, ambiguous (VUCA) environment
New approaches to ethical leadership and corporate social responsibility
Communication and coaching skills delegates can use immediately upon their return to the office
Objectives
At the end of this Authentic Leadership training course, you will have the foundation you need to:
Bring the full power of your authentic self to your leadership role
Align your people behind a shared, ambitious, and ethical vision
Connect more deeply with the people you lead to inspire them to greater results
Develop your team to work even more productively together
Support the long-term success of your organisation with your value-based, courageous leadership
Who Should Attend?
Leaders, new and experienced, who wish to bring their full personalities and abilities into their leadership roles to inspire and facilitate their people's best performance in a dynamic, trusting, value-based environment.
Course Outline
Understand Authentic Leadership and its Power
Develop Flexibility in applying appropriate Leadership Styles
Manage the impact of Personal Preferences on (Inter)Personal Effectiveness at work
Align Efforts behind a Common Vision
Influence with Integrity for Long-Term Success
Build Trust consciously and in a targeted way
Coach direct reports to Greater Results and Personal Responsibility
Apply Coaching and Authentic Leadership elements to strengthen Team Motivation and Improve Results
Create an Environment that supports Creative and Ethical Problem-Solving
Leverage the role of Values and Corporate Social Responsibility in Effective Leadership and Organisational Life
Certificate
Oxford Management Centre Certificate will be provided to delegates who successfully completed the training course.
Accreditation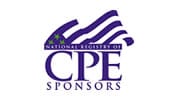 In association with
Choose the date and location that suits you: