An Intensive 5-day Training Course
Advanced Public Speaking and Presentation Skills
Present with Confidence Whatever The Occasion
Course Introduction
Deliver amazing presentations!
This Oxford 5-day Advanced Public Speaking & Presentation Skills training course will enable you to plan, structure and deliver top class professional presentations. This course is hands on and provides you with opportunities to practice and refine the skills that you will be taught.
You will be able to create the perfect presentation for every business occasion.
Objectives
You will learn to:
Overcome Nerves and Stage Fright
Analyse Your Audience and Tailor Your Presentation Accordingly
Plan a Concise, Persuasive, Professional Presentation
Command the Room, Build Rapport and Convince the Audience
Speak to the Public with Confidence
How to Captivate Your Audience and Keep Them Engaged
How to Answer Questions Convincingly
Who Should Attend?
Managers, executives or any professionals who need to be able to inform, convince or persuade clients or work colleagues.
This Oxford Management Centre Advanced Public Speaking and Presentation Skills training course is essential for anyone who has to speak in front of groups, sales people and for any employees who have to deal with the press.
It is suitable to a wide range of professionals but will greatly benefit:
Business Analysts
Account Managers
Client Relationship Professionals
Middle and Senior Manager
Human Resource Professionals
Salespeople
Course Outline
The Essentials of Effective Presentation
Body Language and Feedback
Anticipating Questions
Keeping Your Audience Focused
How to Research Quickly and Effectively?
Structuring Your Thoughts using Mind Maps
How to make the Perfect Slide Show?
How to Use Data and Visuals?
How to be Persuasive and Convincing?
Relaxation and Visualisation Techniques
How to Handle Hostile Questions and Win Over Your Audience?
Certificate
Oxford Management Centre Certificate will be provided to delegates who successfully completed the training course.
Accreditation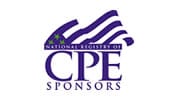 In association with