An Intensive 5-day Training Course
Stress Management for Today's Policing
Reducing the Negative Impact of Stress
Course Introduction
"The greatest weapon against stress is our ability to choose one thought over another" - William James
This Oxford Stress Management for Today's Policing training course will equip the participants with skills to manage stress and pressure. It will also help the participants to master the techniques and practical methods to reduce stress at work and in their lives. The participants will learn how to manage body, mind & spirit effectively so that they can overcome work-related stress and perform their duties.
Stress is a normal reaction to changes in our life and surroundings; therefore, we cannot avoid stress from time to time. Some of this stress can be beneficial to improve our performance, and this will cause us little long-term problems. However, continued pressure and stress will, over time, create major health issues. Consequently, our response should not be to reduce good stress, but those areas of excessive and harmful stress in our lives. So, the question is, how many days a year do you lose through stress?
Stress is one of the main reasons for absenteeism in the workplace. This will allow the participants to manage stress and pressure in their work and home life and will help to master techniques and practical methods to reduce stress at work and in their colleagues.
This Oxford training course will highlight:
Understanding the difference between pressure & stress
Managing our body to overcome stress
How thoughts cause feelings?
Effective stress management techniques
Living a stress-free life
Objectives
This Oxford Stress Management for Today's Policing training course addresses both positive and negative stress conditions. It develops positive stress to improve productivity and performance without impacting on health. The dangers of negative stress are explored and identified to apply techniques and practical methods to manage and control stress in ourselves, our colleagues, and our working environment.
By the end of this Oxford training course, the participants will be able to:
Understand the sources of stress in our life
Manage stress at work
Manage your body effectively to overcome stress
Transform toxic thoughts into positive thoughts
Deal effectively with stressful situations
Training Methodology
It will utilise a variety of proven adult learning techniques to ensure maximum understanding, comprehension, and retention of the information presented. This training course will combine presentations with a personal stress audit, interactive practical exercises, supported by video material and case studies.
Organisational Impact
The Police need their professional staff to achieve their individual duties with professionalism and competence whilst ensuring care and welfare in areas of stress and undue pressure. 
Impact on the organisation in attending this Oxford training course is profound, including: 
Managing the physical impact of stress
Effective stress management techniques
Management of mental and spiritual health issues within the organization
Reducing areas of stress to improve efficiency and effectiveness
Introduction of stress reduction practices within the profession
Living a stress-free life
Personal Impact
This Oxford training course will ensure each professional achieves their duties through healthy work practices and the environment. 
The impact to the participants are diverse and includes: 
Improve personal physical and mental abilities
Manage stress through proven techniques
Reducing areas of stress to maximise their performance
Introduction of stress reduction practices with colleagues
Improve mindfulness to benefit daily duties
Live a stress-free work-life balance
Who Should Attend?
This Oxford training course is suitable for a wide range of professionals but will greatly benefit all individuals who find their lives or those of their colleagues being affected by stress: 
Ranking Police Officers
Junior Police Officers
Police Support Staff
Civilian Support Staff
Welfare Officers
Human Resource Officers
Course Outline
Day 1
Understand the Sources of Our Stress 
Perception and Stress
Difference between Pressure and Stress
The Four A's of Stress Management
Avoid Unnecessary Stress
Alter the Situation
Adapt to the Stressor
Accept the Things You Can't Change

Day 2
Develop Personal Skills to Manage Your Stress 
Personality Differences in Handling Stress
Managing Your Body Effectively in Dealing with Stress
Applying Cognitive Behavioural Therapy (CBT) to Manage Stress
Developing Creative Ways to Cope with Stress
Removing Sources of Stress
TENT Technique to Handle Stress

Day 3
Reducing Stress in Colleagues 
Emotional Intelligence
Helping Employees to Manage Stress
Managing Team Stress
Don't Try to Control the Uncontrollable
Look for the Upside
Learn to Gorgive
Share Your Feelings

Day 4
Reducing Stress through Time Utilization 
My Value to the Organisation
My Optimistic Paradigm
Time, Activities and Output
Personal Organisation and Future Goals
Personal Values, Priorities and Keeping the Balance
Handling Pressure and Building Tactics for Resilience

Day 5
Living a Healthy Work-Life Balance
Adapting Your Relationship Style to Ensure a Stress-free Workplace
Eat a Healthy Diet, Reduce Caffeine and Sugar
Avoid Alcohol, Cigarettes and Drugs
Get Enough Sleep
Developing an Effective Stress Management Action Plan
Mindfulness & Wellbeing
Certificate
Oxford Management Centre Certificate will be provided to delegates who successfully completed the training course.
Accreditation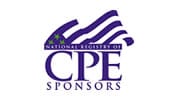 In association with
Choose the date and location that suits you: