An Intensive 5-day Training Course
Strategic Leadership in Government
Enhancing Your Skills to Address New Challenges
Course Introduction
Leaders in government face an increasing number of complex issues.  Geopolitical challenges, threats to political stability, the rise of popular movements, economic and financial crises, social and cultural issues and technology developments all combine in different forms to apply pressure and pose challenges to government leaders.  At the same time the budgets and resources available to manage these issues is limited and expectations of citizens are becoming more demanding.  Citizens, legislators, NGOs, journalists and other stakeholders have access to more information and tools such as social media to make their voices heard.  Failure to meet these expectations can provoke instability and threaten economic development.
Developing and delivering effective policies, managing change, dealing with crises and engagement with a wide range of stakeholders are essential skills for government officials at all levels, whether appointed or elected. 
This training course will provide strategies and tools to enhance the leadership performance of government officials and allow them to take a strategic approach to managing the issues that face a modern government.
Objectives
On this OXFORD Management Centre training course, participants will learn:
Recent global trends and developments in government leadership
How to ensure high ethical standard are maintained?
How to develop an effective organizational culture?
Effective strategies and tools for developing and implementing high quality policy
How to manage change?
How to manage crises?
Effective stakeholder engagement
Who Should Attend?
This training course is suitable to a wide range of government professionals who are interested in developing their strategic leadership capability:
Senior Government Officials
Aspiring Government Leaders
State-owned Company Executives
Parliamentarians
Civil Servants
Regulatory Officials
Officials from Public Bodies and Committees
Non-executive Directors of Government Agencies
Officials from Government Agencies
Course Outline
Enhance Capability to Adopt a Strategic Approach to Leadership in Government
Increase Awareness and Understanding of Global Trends in Government Leadership
Enhance the Ability to Maintain the Highest Ethical Standards in Government Leadership
Enhance the Ability to Develop and Implement Effective Policy Outcomes
Enhance the Ability to Manage Crises
Enhance Stakeholder Engagement
Organisational Culture and Performance
Certificate
Oxford Management Centre Certificate will be provided to delegates who successfully completed the training course.
Accreditation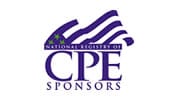 In association with