An Intensive 5-day Training Course
Sales Management Best Practices for Building a World-Class Sales Team
Best Practices of Sales Management to Lead a Highly-Successful Sales Team
Course Introduction
This fast-paced and comprehensive Sales Management Best Practices training course is designed to give sales managers the critical skills they require to recruit, train and motivate a highly-productive sales team. This Oxford training Course focuses on sales management best practices to increase revenue growth through higher sales effectiveness and market penetration. Sales managers will learn how to create a positive environment by implementing recognition and incentive training Courses to build teamwork and promote healthy-competition.
Topics covered in this Sales Management Best Practices training course range from motivation to goal setting, to recruiting and retention strategies, to presentation skills and handling objections. Attending this Oxford Sales Management training Course is a smart business decision that will pay big dividends in terms of improved team morale, greater sales effectiveness and increased customer satisfaction.
Delegates will walk away from this 5-day OXFORD Management Centre training Course with a specific action plan and the tools they need to lead a world-class sales team!
Objectives
In this training Course, you will learn to:
Design a "customer-focused" sales presentation
Apply best practices for conducting individual and team performance reviews
Implement a strategy to optimize key accounts and market penetration
Develop the skills to better motivate and lead sales team members
Conduct productive sales training and administrative meetings
Who Should Attend?
Sales and Marketing Managers
Sales and Marketing Directors
Sales Trainers
Salespeople Transitioning into Sales Management
Course Outline
7 Leadership Traits of Highly-Successful Sales Managers
Identifying and Overcoming Communication Barriers in the Workplace
Techniques for Maintaining Your Customer's Interest and Involvement
Territory and Key Account Management to Maximize Market Penetration
Recruiting Top-Producing Sales Professionals
Applying Team Building Principles
Creating Higher Level of Team Morale and Reducing Employee Turnover
How to Turnaround Under-Performing Salespeople?
Mentoring and Coaching Salespeople to Achieve Peak-Performance
Change Management Best Practices
Certificate
Oxford Management Centre Certificate will be provided to delegates who successfully completed the training course.
Accreditation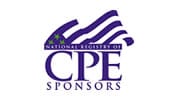 In association with