An Intensive 5-day Training Course
Project Leadership, Management and Communications
Developing Key Leadership Skills to Deliver Better Projects
Course Introduction
This Oxford Management Centre training course on Project Leadership, Management and Communications conducted provides you with key insights, tips and skills to better manage, perform, motivate and ultimately become a successful leader of both the project team and the project itself.
Successful leaders have the discipline to think through alternatives to achieve strategic goals. Their consistent ability to make smart decisions stems from asking the right questions. Project managers are catalysts for change and development of their leadership skills help to inspire a sense of shared purpose in the project team.
If you are looking to increase your skills around project management and leadership, and believe you have what it takes to lead, then this is the training for you.
Objectives
Learn the mental shift from project manager to project leader
Enhance personal growth through psychometric and Emotional Intelligence evaluations
Improve decision-making skills to deliver important and timely responses
Cultivate project teams in preparation for project success
Best practice methodologies to improve decision-making
Gain exposure to current trends to update leadership skills to motivate the team towards project success
Update personal skills that take little work, but deliver huge results
Who Should Attend?
Project Leaders in both Public and Private Sectors
Technical Specialists seeking broader perspectives of project management & leadership
Project Managers or Engineers with leadership responsibilities
Project Developers, Sponsors, Consultants
Project Controls Personnel
Project Management Professionals
Course Outline
Transition from Manager to Leader
Enhance Personal Development through Increased Self-awareness
Practice Emotional Intelligence in a Project Environment
Expand Your Own Perspective
Learn How to Become Innovative
Commit to People and Relationships
Use of Mentoring to Develop Future Project Leaders
Cultivate Conditions for Project Team Success and Growth
Recognise How Body -  Language Symbols and Perceived by Others
Putting It All in Practice
Certificate
Oxford Management Centre Certificate will be provided to delegates who successfully completed the training course.
Accreditation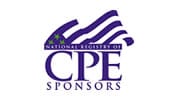 In association with
This training course is also part of below 10-day title:
Choose the date and location that suits you:
Classroom Sessions
Online Sessions