An Intensive 5-day Training Course
Marketing Communication
Mixing Media for Greatest Impact
Course Introduction
If you only take one communication Course in the next 5 years, make it this one because it will change the way you think and approach your work. This Marketing Communication training course combines elements of public relations and marketing which are directed at selling your products or services, winning customers and promoting loyalty.
This Oxford Management Centre training course helps you make best use of social media and other new channels.
Objectives
Attending this Marketing Communication training course, you will learn:
The relationship between marketing communications, marketing and PR
To develop a toolkit of skills that will boost your campaign
To become effective researchers using data to inform practice
Global digital communications
To develop your brand and reputation
To generate content and stories across a range of media
To create strategies and tactics that use corporate social responsibility and cause related marketing to build brand trust
Who Should Attend?
This Marketing Communication training course is designed for mid- to management-level marketers and PR professionals who wish to understand marketing communication and its benefits.
Course Outline
Building Brand Loyalty
Measuring Your Brand, Culture and Brand Equity
Developing a Content Strategy
Problem Solving and Lateral Thinking
Integrating Messages –The Message House
The Psychology of Persuasion and Influence
Researching and Measuring Consumer Behaviour
The Rise of Social Media and Its Value in Business
Campaign Planning, Delivery and Evaluation
Creating A Successful Strategy
KPIs, Measurement and Evaluation
Certificate
Oxford Management Centre Certificate will be provided to delegates who successfully completed the training course.
Accreditation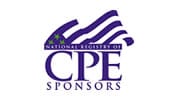 In association with