An Intensive 5-day Training Course
Managing Public Money
The Key Requirements Guidance on the Stewardship of Public Funds
Course Introduction
Public money is the money coming from the government, often through taxes, and also from fines and fees. This fund is used to help the public through goods and services, to financially support fire departments, the police, and Emergency Medical Technicians and to pay for the military and rescue organizations that help in the event of a disaster. The money is also used to protect the country as a whole. So, all the countries focus on how to manage public money with public interest at the forefront.
This Managing Public Money training course is designed to provide participants with the techniques and knowledge on the way governments manage public funds, how the government spends money, or expenditure, and the impacts on the growth of the economy and the wellbeing of citizens.
This Oxford Management Centre training course will highlight:
The principles and rules contained in Managing Public Money
The key requirement to operate under delegated authority
The responsibilities of the government of Public Accounts.
Value for money and feasibility.
The governance statements.
The roles of the National Audit Office
Compliance with the requirements of Managing Public Money
Objectives
At the end of this Managing Public Money training course, you will learn to:
Understand the principles and basics in managing public money.
Recognize the key requirements of public funds and how required  to manage such resources.
Explain the main reasons of market failure
Identify the problem of public goods and its solutions
Improve outcomes of the public sector in the face of externalities
Preparing yourself and staff to lead change anywhere in the world
Training Methodology
This Managing Public Money training course will utilize a variety of proven adult learning techniques to ensure maximum understanding, comprehension and retention of the information presented. This includes number of practical exercises in which attendees are invited to discuss the appropriate action to be taken in decision making scenarios where the application of judgement is required. Pre & Post course assessments will be used to measure the effectiveness of this training and measure the skill and ability of participants.
Organisational Impact
This Managing Public Money training course is of direct relevance to all public business sectors and as a result the organizations will benefit greatly from their employee's participation. The organization will gain from:
Greater relevance and reliability of managing public money
More recension of the broad process whereby scarce resources is allocated by the market.
Increasing the awareness of corrective action of market failure
More effective use of the tools & techniques in improving their outcomes
Preparation of staff for increased responsibility
Personal Impact
This Managing Public Money training course will be of personal benefit to delegates by providing you with:
A better understanding of the context and importance of the work you do
Improved knowledge and skills to improve your effectiveness
Greater awareness of managing public resources, practices, problems and solutions
Increased understanding and assurance to complete tasks successfully
Increased self-confidence and motivation at work
Greater ability to supervise, develop and motivate colleagues
Who Should Attend?
This training course is suitable for those working in government departments, arm's length bodies, and other entities such as public corporations who may also be required to comply with Managing Public Money guidance.
This Oxford Management Centre training course is open to all and will be useful to all the following:
Mangers of public sectors
Non-executive board members
Senior managers
Auditors/Auditing Managers
Accounting Executive/Managers
Financial Reporting Managers
Financial Executives / Managers / Controllers/Directors
Budgeting Officers/Executives/Managers
Anyone with an interest in public finances, budget transparency and government accountability, including government officials, staff from development agencies and civil society organizations.
Course Outline
Day 1
Overview of Managing Public Money
What is public money? And its components.
The importance of public money
The major issues in managing public money
Managing the risk of public funds
The principles for managing public resources
Day 2
Utilization of Public Funds
What are the Utilisations of Public Funds?
Requirements for use of public funds
The major restrictions on the use of public funding
Misuse of Public Fund
Problems concerning the use of public funds
Day 3
Government Accounts
The categorization of government's accounts
Public Account
Responsibilities of accounting officers
Accounting officer assessments
Dealing with other organizations
Day 4
Governance and Management
Conceptual Framework
Records Management and Effective Financial Management
Governance and responsibilities of board
Internal Monitoring and Controls
Value for Money Audit
Day 5
Best Practices in Using Public Fund
Sources of funding
Cash management & Other financing techniques
Public dividend capital
Best practice for boards in central government departments
Techniques to ensure efficient use of public funds
Certificate
Oxford Management Centre Certificate will be provided to delegates who successfully completed the training course.
Accreditation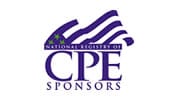 In association with