An Intensive 5-day Training Course
Developing Effective Public Policy & Policy Delivery
Achieving Sustainable Policy Outcomes
Course Introduction
This Developing Effective Public Policy & Policy delivery training course provides a framework for Public Policy development, which includes the dynamic nature of the public policy arena, the factors that influence decision makers as well as the effective tools to formulate a credible Public Policy.
This program will enhance the learner's knowledge and understanding on how Public Policies are designed, the mechanics of Policy design and the requisite Policy tools used by governments to make Policy decisions, analyze and monitor the delivery of Policy outcomes.
This Oxford Management Centre training course will enable participants to review the various ways they can shape Public Policies, practice key elements of the Policy development process, examine how to identify current and emerging issues and problems, gather relevant information and analyze it critically to assess the potential impact, identify potential Policy solutions including strengths and weaknesses for each, formulate recommendations for consideration by Senior management, implement the approved solution and then monitor and evaluate its effectiveness.
Objectives
At the end of this training course, you will be able to:
Enjoy an increased knowledge about the Public Policy development process
Navigate the stages of Public Policy development process from issue identification to solutions delivery and evaluation
Translate Policy into Action
Assume your role and execute your responsibility effectively
Develop analytical skills necessary to contribute to future Policy Design, Implementation, Monitoring and Evaluation
Who Should Attend?
This Oxford training course is designed for Policy Analysts and Program Officers, targeting a wide range of Government and Non-Government Officials involved at various levels and different stages of the Policy making Process:
Ministerial & Ministerial Committee Levels
Governing Body & CEO Levels
Executive Management and Directors
Senior Management and Middle Management
Senior Officers
Officers
Course Outline
Agenda Setting
Policy Formulation & Goal Setting
Policy Design
Policy Decision Making
Policy Adoption & Planning
Policy Communication
Policy Implementation
Policy Implementation Challenges
Policy Monitoring & Policy Evaluation
Policy Maintenance / Termination
Actors Involved in the Public Policy Process
Certificate
Oxford Management Centre Certificate will be provided to delegates who successfully completed the training course.
Accreditation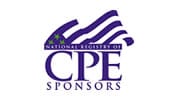 In association with