An Intensive 5-day Training Course
Customer Service for the Public Sector
Delivering World-Class Service in the Not for Profit Space
Course Introduction
The benefits of providing excellent customer service are quite clear in the commercial, for profit world, but what is often overlooked is that the very same principles are also just as necessary in the public sector.  Citizens have become used to the 24/7/365 'Always on' ethos of the commercial world and are, increasingly, expecting the same levels of service and responsiveness from Government agencies too.
This Oxford Customer Service for the Public Sector training course is designed to give participants the communication skills, negotiation strategies, and public-sector customer service best practices they require to significantly improve customer service while lowering costs and increasing employee satisfaction. Delegates will walk away from this training course with the ability to measure customer satisfaction and apply the design elements necessary to structure their organisation in a customer-centric manner to respond effectively as customer service needs and conditions change.
Objectives
Specifically you will learn to:
Develop proactive customer service vision, policies and procedures
Successfully handle working with the four types of customer personalities
Calm upset or difficult customers over the phone and in person
Manage your emotions in stressful situations
Enhance listening and questioning skills to better understand your customer's real needs
Set SMART goals to continuously improve customer service satisfaction
Who Should Attend?
This training course has been specifically  designed for public services and government agencies and will use real-world examples to train public employees how to increase customer satisfaction.
This Oxford Management Centre training course is suitable to a wide range of professionals but will greatly benefit:
Service Personnel at all levels of federal, state and local government agencies
Public Sector Employees
Department Managers and Customer Service Supervisors
Non-profit Organisation Employees
Public Transportation and utilities employees
Course Outline
Day 1
How to improve Customer Service Communication and Interpersonal Skills Development
The 7 Customer Service Expectations and 4 Customer temperament styles
Understanding Your Customer's Nonverbal Communication
Active Listening and Questioning Skills to Enhance Customer Service
Techniques for Giving and Receiving Customer Feedback
Day 2
Building a Public-Sector Customer-Centric Organisation
Developing a Top-down Customer Service Culture
Internal vs. External Customers
Best and Worst Public-sector Customer Service Providers
Empowering Customer Service Employees
Day 3
Harnessing the Power of Social Media to Improve Customer Service
The Benefits of Using Social Media to Enhance Customer Engagement
Social Media Public Sector Customer Service Best Practices
Social Media Monitoring Tools
Leveraging Social Media: Blogs, Twitter, Facebook and YouTube
Protecting Your Organisation's Social, Media Reputation
Day 4
Measuring and Monitoring Public Sector Customer Service Satisfaction
Establishing Quality Customer Service Satisfaction Measuring and Monitoring Standards
Best Practices for Recording and Monitoring Customer Service Issues
The Role of the Supervisor in Conflict Resolution
Strategies For Working with Difficult or Demanding People
Day 5
Achieving Public Sector Customer Service Excellence
Putting it all together – Action Planning that works
Setting SMART Goals for Continuous Improvement
Stress Management Tips for Maintaining a Balanced Lifestyle
Time Management Principles to Improve Daily Productivity
Certificate
Oxford Management Centre Certificate will be provided to delegates who successfully completed the training course.
Accreditation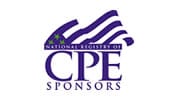 In association with