An Intensive 5-day Training Course
Applying Project Control
Ensuring Successful Project Delivery
Through Optimised Control
Course Introduction
How many times have we encountered situations where project timeline and budget overruns have occurred? Furthermore, what happens when the reasons that motivated the selection of a project have altered - does the project change its course?  Not always! As business and organizational environments become increasingly complex, it is critical that work initiatives are controlled effectively.
This Oxford Management training course explores generally accepted standard project management practices that enable a project manager to control their projects effectively. It examines project control through clear project governance, setup, planning and monitoring of a project.
Objectives
By attending this course you should learn how to:
Use charters to control project selection, approval and sponsor/pm alignment
Develop key plans in order to establish the fundamental controlling structure of the triple constraints: Scope, Time and Budget
Construct baseline plans and leverage the triple constraints to control project change
Appreciate how the adaptive lifecycle is used to control very volatile situations
Report project progress using the Earned Value Management system
Who Should Attend?
This training course is suitable to a wide range of professionals but will greatly benefit:
Associate Project Managers
Project Managers
IT Project Managers
Project Coordinators
Project Analysts
Project Leaders
Senior Project Managers
Team Leaders
Product Managers
Program Managers
Project Sponsors
Project Team Members
Course Outline
Day 1
Planning Projects for Optimum Control
Projects vs. Programs
Establishing Project Control Parameters
Structuring the Project Management Plan
Engaging Project Stakeholders
Ensuring Project Scope Clarity
Day 2
Project Scheduling and Change Control
Developing Realistic Project Schedules
The Time and Cost Trade-off
Compressing Schedules and applying Resource Levelling
Developing Project Control Systems
Managing Change
Day 3
Controlling Project Risks
Qualitative Risk Analysis Techniques
Quantitative Risk Analysis Techniques
Risk Prioritization
Risk Response Planning
Risk Control and Alternative Responses
Day 4
Project Progress Monitoring and Control
Key Performance Indicators
Earned Value Management
Project Integrity Management
Predictive Control Techniques
Project Handover & Close-out
Day 5
Project Interface and Resource Control
Project Interface Management
Managing Resources through Effective Influence & Persuasion
Improving Communication, Motivation & Productivity
Alternative Project Management Methods
Lean Construction Man
Certificate
Oxford Management Centre Certificate will be provided to delegates who successfully completed the training course.
Accreditation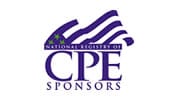 In association with

GLOMACS Training & Consultancy

PetroKnowledge

The Energy Training Centre
Choose the date and location that suits you:
Classroom Sessions
Online Sessions