An Intensive 5-day Training Course
Achieving Excellence in Customer Service
Providing a Quality Service
Course Introduction
It is no understatement to say that the internet has changed ALL the rules of Business.
Increasingly, comparison websites are 'flattening' points of differentiation between products and companies.  What is left, and what the internet is positively encouraging is the Customer's Experience.  Providing excellent Customer service is the last great point of strategic differentiation.  Peer-Review websites are providing customers with real-time feedback on each customer's experience. 
It is up to each organisation as to how it appears to the world.  Providing customers with a world-class level of service will enhance your brand more than anything else.  This training course will show you how.
Objectives
This Oxford Management Centre training course will;
Show how Customer Service is the last and greatest Commercial battleground
Show you how to harness the (usually free) power of the internet and its associated tools to maximize the customer experience and your brand reputation
Give proven tools and techniques for how to handle even the most difficult of customers
Give you proven tools and techniques to 'understand the mind of the customer' so you can deliver real and lasting quality
Show you how to increase productivity through the Smart application of techniques designed to improve business via referrals, both real and virtual
Who Should Attend?
This training course is suitable to a wide range of professionals but will greatly benefit:
Brand Managers
Marketing Professionals
Customer Service Representatives
Key Account Managers
Field Service Representatives
Customer Experience Professionals
Course Outline
This is a highly interactive training course with global best practice examples, case studies, video and facilitated workshop exercises. It covers
Being a Persuasive and Compelling Communicator
Handling even the Most Difficult Customers & Situations with Calm Professionalism
The Do's and Don'ts of Customer Feedback
Building and Protecting your Brand's Reputation
Harnessing the Enormous Power of Social Media and Creating an ongoing Dialogue with Customers
Certificate
Oxford Management Centre Certificate will be provided to delegates who successfully completed the training course.
Accreditation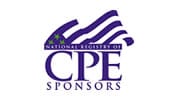 In association with