An Intensive 5-day Training Course
The Role of Directors and the Boards
Generating Insight & Understanding for Successful Board Directorship
Course Introduction
This The Role of Directors and the Boards training course is designed to provide delegates with a comprehensive overview of the roles, the duties and the legal responsibilities of Directors and the Boards. When it comes to leading and overseeing the activities of organizations, Board Directors play a crucial role. They offer strategic guidance, play a pivotal part in corporate decision making, and help ensure legal and ethical compliance of the companies they lead. Having a clear-sighted understanding of the roles and responsibilities they are asked to fulfill is therefore the foundation on which Directors can execute and perform at a high level.
In this demanding 5-day course, participants will explore the roles of Directors and the Board in-depth. Delegates will learn what it takes to offer sound strategic guidance to the organization, how to reach critical decisions, and engage effectively with senior stakeholders and the CEO. Other topics will see the delegates engage with their leadership responsibilities, and explore leadership aspects such as culture, executive team formation and fostering innovation and creativity. As a result, delegates will return to their organizations with increased competence and confidence, both as a director and as a member of the board.
This Oxford Management Centre training course will highlight:
Cementing Your Understanding of Directorship and Board Membership
Fiduciary Duties, Oversight and Governance
Strategy, Decision Making and Risk Management
Leadership and Mentorship at Director Level
Organizational Culture and Design
Objectives
At the end of this The Role of Directors and the Boards training course, you will have learned how to:
Understand the role of the Director and the Board in-depth
Carry out your fiduciary responsibilities with confidence
Shape or Mould the strategic direction of your organization
Influence senior stakeholders, both internal and external, as well as the CEO
Apply decision-making and risk-management strategies
Training Methodology
This training course utilizes a blended learning approach, and it employs a variety of adult learning techniques such as action learning, group discussions, video case studies and self-reflection exercises. The resulting variety helps delegates to stay engaged throughout the course, feel challenged and draw quick wins for their own development. It also ensures delegates will receive opportunities to link their learning to the real-world challenges they face back in the workplace.
Organisational Impact
Organizations of those who attend this The Role of Directors and the Boards training course will benefit the following:
Build an informed, capable cadre of Directors
Have a strong, integrated Board
Clarity and confidence among Directors
Increase strategic and decision-making caliber among Board-level Executives
Increase leadership bench strength
Higher overall competitiveness
Personal Impact
Attendees will benefit in a variety of ways:
Grow your confidence working at Director level
Enhance your standing as a member of the Board
Become a fully informed board member by the time you join the Board
Set yourself apart and accelerate your career
Contribute more efficiently to the results of your organization
Network and share experiences with other accomplished Directors and Executives
Who Should Attend?
This The Role of Directors and the Boards training course is suitable to a wide range of professionals but will greatly benefit: 
Newly appointed Directors
Newly appointed Board Members
Individuals about to be promoted to Director or Board-level role
Directors who might benefit from deepening or refreshing their understanding of the roles of Directors and the Board
All individuals who have a requirement to understand the roles of Directors and the Board
Course Outline
Day 1
Directors and the Board – Gaining an Overview
The Director – roles, responsibilities, and expectations
The Board – what it is, what it does and why it matters
Executive and Non-Executive Directors
Current challenges of Board membership
The future of Board membership
Day 2
Fiduciary Duties, Oversight and Governance
Explaining fiduciary duties
Monitoring organizational performance
Compliance with laws and regulations
Shaping and maintaining effective internal policies and controls
CEO selection and succession planning
Day 3 
Strategic Planning, Decision Making and Risk Management 
The interconnection of vision, mission, and strategy
Applied strategic thinking for Directors
Introducing Strategy Maps and the Balanced Scorecard
Conducting a SWOT and PESTEL Analysis
Strategic Stakeholder Management
Risk Management
Day 4 
Leadership and Mentorship Duties
Forming a strong Executive team
Enabling the Middle Management layer
Influencing external Stakeholders
The importance of role modelling at a senior level
Unleashing creativity and innovation for strategic success

Day 5 
Shaping a High-Performance Culture and Organizational Design
The importance of culture
Culture and Emotional Intelligence
Change and Cultural transformation
Organizational Design
Insight to action – planning where to go from here
Certificate
Oxford Management Centre Certificate will be provided to delegates who successfully completed the training course.
Accreditation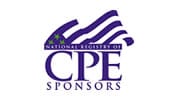 In association with