An Intensive 5-day Training Course
The New Venture Development Process
Practical Approaches, Models, and Preparation for Entrepreneurs and
Corporate Intrapreneurs
Course Introduction
"The best way to predict the future is to create it."
                                                                                    -Peter Drucker
"Always remember, for airplanes to fly, they have to take off against the wind."
                                                                                    -Henry Ford
This highly-engaging Course will focus on the new venture development process and the role of the entrepreneur in spotting opportunity - where creativity, innovation, and imagination can then deliver great new products and services to existing markets, or launch brand new global markets and industries.
It will provide a comprehensive review of how entrepreneurship opens up new ideas to address gaps in existing markets and industries – and the "8 Facets of New Ventures" that must be addressed in producing a professional business plan, whether for an independent or intra-corporate entrepreneur.
The Oxford Course will review several high profile 'classic' entrepreneurial case examples – such as Apple, Cisco, Uber, VMware, and Tesla – to recent client-consulting ventures in food service, apparel, hi-tech, and telecomm IoT, reviewing and analyzing common themes and pathways to venture funding sources.
Objectives
Specifically you will learn to:
Create a product- service feasibility for either the lowest cost or most differentiated position
Research the size (breadth and depth) and valuing the target market for a product- service
Develop a detailed competitive matrix across multiple product-service features and pricing
Build a professional product-service specific Business Model
Structure a specific sales strategy for getting the product - service into the target market
Manage all resources, timelines, and key benchmarks in the new venture launch process
Build comprehensive financial models of cash flows, capitalization sheet, and firm valuation
Produce a high-quality, professional Business Plan and accompanying slide deck
Who Should Attend?
Individual entrepreneurs who would like to plan / prepare to launch their own new venture
Corporate product-service development professionals who want to bring a greater degree of entrepreneurial perspective to the design-ideation process for new product-service initiatives
Individual investors who want to expand their understanding of the key facets that determine "best" new venture opportunities and funding types (debt vs. equity)
R+D/Product Development Teams looking to infuse an entrepreneurial creative-innovative mindset
Business Development Directors looking to proactively be the drivers and initiators of new product-service opportunities within the larger corporation
Financial professionals who want to expand their assessment metrics for valuing new ventures
Course Outline
Formal Ideation and Creativity Processes that yield tangible results
Problem-Solving in existing Product-Service Markets with Feasibility Analysis and Risk Mitigation
Stages of Product-Service Development and Market Adoption
Pricing Variations and determining the Demand Curve for the Proposed Innovation
Sensitivity Analysis and "what if?" Scenario Simulations of Pricing, Costs, Demand, Profit
Formulating a detailed Sales Strategy with Multiple Market-Penetration Tactics
Infrastructure, Regulatory-Compliance, Rent vs. Own, Lease vs. Buy, IP Protection
Sources + Uses of Funds, 12-month Pro-formas, Time to Revenue, Time to Breakeven, Growth and Profitability with 3-5 Year Potential Performance
Cap-Sheets, Debt vs. Equity Funding Alternatives, Valuation Techniques, ROI-Assessment Metrics
Certificate
Oxford Management Centre Certificate will be provided to delegates who successfully completed the training course.
Accreditation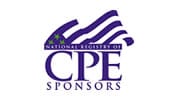 In association with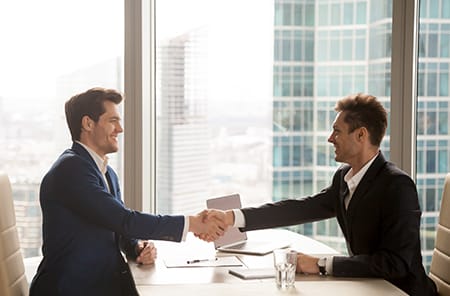 Choose the date and location that suits you: