An Intensive 5-day Training Course
Supervisory Excellence in the Oil, Gas & Petrochemicals Industry
Maximising Team, Management and Leadership skills
Course Introduction
In the highly the oil, gas and petrochemicals industry is by its very nature a critical environment to work in, and this requires highly competent supervision to ensure the smooth running of its operations.  The Supervisory role is often seen as the backbone of the organisation.  It is vital that this major and important role has competent and professional people in charge to ensure overall organisational success.
This highly engaging and interactive Supervisory Excellence in the Oil, Gas & Petrochemicals Industry training course will equip you with the necessary skills, knowledge and techniques to effectively manage and lead your team to increased performance in this critical environment.  You will learn powerful principles of leadership and management that can be immediately applied into the workplace with dynamic results.
Objectives
Specifically you will learn to:
How your unique and important role of the Supervisor impacts on for organizational success and development
How to conduct practical analysis of risks, utilize creative problem solving techniques in order to provide effective decisions
Develop powerful motivation and delegating skills to control teams
Apply and learn excellent interpersonal skills, as well as lead meetings and team briefs
Develop people through practical Coaching Skills to increase team performance
Apply behavioural safety methods to achieve a strong safety culture
Who Should Attend?
This Supervisory Excellence in the Oil, Gas & Petrochemicals Industry training course is suitable to a wide range of professionals but will greatly benefit the following individuals who belong in the Oil, Gas & Petrochemicals Industry:
New & Experienced Supervisors
Team Leaders & Line Managers
Projects & Process Engineers & Managers
Senior Engineers
Course Outline
Defining the Importance of the Supervisory role in the Industry
Inspiring Change and Innovations leading to Continuous Improvement
Powerful Problem Solving and Decision Making Process, using the SCAMPER Technique
Effective Time Management skills and overcoming the Barriers to Managing Time
Powerful Job Enrichment and Motivation Techniques to Increase Performance
Mastering the art of delegation: Delegating Effectively and Efficiently
How to Master Influencing and Interpersonal Skills, as well as apply Assertive Conflict Management
Effective Meeting Skills & Conducting Powerful Team Briefings
How to develop your Team and others through the Power of Coaching and Mentoring
Achieving a strong Safety Culture in the Workplace
Certificate
Oxford Management Centre Certificate will be provided to delegates who successfully completed the training course.
Accreditation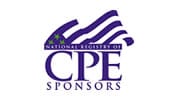 In association with

GLOMACS Training & Consultancy

PetroKnowledge

The Energy Training Centre