An Intensive 2-day Training Course
Mastering Business Analytics for Financial Presentations
Building High Level Skills for Finance Career Development
Course Introduction
What will be the most important finance skills in the digital 21st century?
This Mastering Business Analytics for Financial Presentations online training course will highlight the most important analysis and presentation skills you will need in the new world of Big Data.  We have entered a new era where business success is heavily dependent not only on the ability to harness the power of Business Analytics (BA) and Business Intelligence (BI) to make sense of the vast amount of digital data generated both inside and outside the organisation but is also dependent on the ability of finance professionals to use data visualisation methods to present relevant insights to key decision-makers in an intelligible and helpful way.
This leading edge Oxford Management Centre online training course will focus on the tools and techniques used by world-class finance functions to provide the critical business insights key business decision-makers need for effective Data Driven Decision Management (DDDM).
This online training course will not only provide you with the relevant theoretical principles of modern BI and BA techniques but will also develop your practical skills to produce insightful data visualisations and financial presentations – providing you with leading edge skills that will take you forward in your own career development.
Objectives
By the end of this Mastering Business Analytics for Financial Presentations online training course, delegates will be able to:
Understand the principles and practice of BI and BA
Harness Excel's most powerful data analysis functions
Employ advanced financial analysis techniques
Produce engaging data visualization graphics
Use Excel to generate scorecards and dashboards
Significantly improve your financial reports and presentations
Training Methodology
This online training course will utilize a variety of proven online learning techniques to ensure maximum understanding, comprehension, retention of the information presented. The training online training course is conducted online using ClickMeeting and has three sessions starting from 0900 and end 1400.
Who Should Attend?
This online training course is designed to benefit delegates from a wide-range of finance disciplines both internal and external to business organisations; in particular the course will greatly benefit:
Financial accountants
Cost and management accountants
Planning and budgeting team members
Investment analysts
Auditors and management consultants
Financial reporting team members
Finance Strategic Business Partners
Course Outline
Introduction to Business Intelligence (BI) and Business Analytics (BA)
Principles of Data Driven Decision Management (DDDM)
Understanding statistical, descriptive and predictive analytics
Business analytics using Excel
Key financial measures and what drives them
Analysing and interpreting financial statements
Principles and practical approach to data visualisation
Designing data visualisations for financial presentations
Using predictive analytics for better financial forecasting
Principles and design of scorecards and dashboards
Designing and creating dashboards in Excel
Certificate
Oxford Management Centre Certificate will be provided to delegates who successfully completed the training course.
Accreditation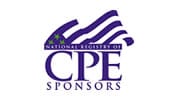 In association with