An Intensive 5-day Training Course
Budget Preparation, Allocation and Cost Control
Principles of Traditional and Advanced Cost Techniques
Course Introduction
Budget preparation, cost allocation and control are important elements for all organisations regardless of their sizes. It is important for organisations that the employees have the budgetary skills and able to analyse the costs effectively. Such skills are important in times of increasing global competition where the budgets are inextricably linked with both strategy formulation and cost analysis. Understanding budgeting and costing are essentials for organisations and likely to contribute significantly to their success in contemporary competitive environment.
This OXFORD Budget Preparation, Allocation & Cost Control training course is relevant for those professionals & analysts facing the difficult challenge of improving performance while reducing costs of those processes for which they are accountable.
Objectives
The Oxford Management Centre training course will provide delegates with the necessary tools and techniques to enable the delegates to:
Understand costs behaviour more accurately
Deliver more timely and useful information to decision-makers
Understand capital budgeting
Identify & manage key financial indicators for the business
Be able to interpret the financial impact of strategic directions
Understand the problems of overheads allocation and how Activity-Based  Analysis may aid decision making and pricing strategies
Select the performance measurement systems that work
Who Should Attend?
Those in charge for designing and managing a budgetary system
The Staff Person who will be responsible for entering data into the budget system or training others how to enter information
Those who want to gain control of the firm's financial standing and obtain a firm grasp on the numbers side of their job
Financial Professionals, R&D Professionals, Sales / Marketing Professionals, General Accounting Professionals, Business Unit Professionals
Course Outline
Budgeting and the Management System of Contemporary Organizations
From Strategic to Operating Plans
Measuring and Managing the Performance
Principles of Budgeting
Main Issues with Budget Preparation
Fixed vs. Variable Costs: The Cost-Volume Profit Analysis Model
Contribution Margin Analysis
Traditional Cost Allocation Systems vs. Activity-Based Costing (ABC)
Beyond Budgeting: Integrating Financial and Pre-financial Information
The Drivers of Value Creation
Certificate
Oxford Management Centre Certificate will be provided to delegates who successfully completed the training course.
Accreditation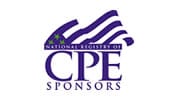 In association with