An Intensive 5-day Training Course
Managing Project Control
Effectively Supporting Project Delivery
Course Introduction
What makes a "good" project manager? Is it the individual who "rolls up their sleeves" and firefights different project issues while all around the project is in turmoil? Or is it somebody who professionally guides a project through its journey, observing and forecasting unplanned incidents, making workload adjustments as needed and escalating issues to senior decision-makers when appropriate?
Clearly it is the latter. However, being in a position to professionally guide a project requires strong control of the project environment. This Oxford training course explores generally accepted standard project management practices that enable a project manager to control their projects effectively. This involves preparing the project so that it is controlled effectively and then performing management processes to monitor, report and adjust projects.
Objectives
Course Objective
By attending this Oxford course you should learn how to:
propose the use of either adaptive or predictive approaches depending upon the project environment
work within effective project governance structures to control the appropriate involvement of senior management when needed to ensure project success
to avoid waste (and potential failure) by controlling the expectations and understanding of key stakeholders (customer, sponsor, team) in regard to project objectives and required outcomes
develop key baseline plans that can be used to control project progress
control project execution by using standard monitoring and change management practices
Who Should Attend?
Designed for
This Oxford course is suitable to a wide range of professionals but will greatly benefit:
Associate Project Managers
Project Managers
IT Project Managers
Project Coordinators
Project Analysts
Project Leaders
Senior Project Managers
Team Leaders
Product Managers
Program Managers
Project Sponsors
Project Team Members
Course Outline
The course aims to provide delegates with practical techniques that they can apply to control their project environment. To achieve this goal, the high-level course structure includes the following topics
Understanding how Projects Lose Control - Success and Failure
Enabling Core Baselines for Controlling Project Progress
Controlling Uncertainty and Stakeholder Communications
Monitoring and Reporting Project Progress
Controlling Project Close-Out
Understanding the Project Environment - Which Control Approach to Use
Certificate
Oxford Management Centre Certificate will be provided to delegates who successfully completed the training course.
Accreditation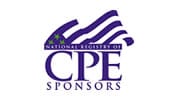 In association with