An Intensive 5-day Training Course
Corporate Governance for Financial Institutions
Fundamental Governance Roles and Crossroads of Risk Management, Compliance and Internal Audit
Course Introduction
This Corporate Governance for Financial Institutions training course will explain Governance and its tools of Risk Management, Compliance and Internal Audit, its added value, the obstacles and how to implement it practically and successfully.
The content is designed not only to provide an all-round advanced level exposure to critical areas of GRC, but also to attain and improve the concepts, roles, tools, added value and functions of the Governance environment tools within an organization such as Risk Management, Compliance and Internal Audit in order to achieve cooperation among these functions and improve their process and harmony. 
This Oxford Management Centre training course will highlight:
Fundamental concepts of corporate governance, its guiding principles and content elements
The relationship among risk management, internal audit, and compliance
Risk assessment, assimilate risk taxonomies and its classification
Compliance new approach; risk-based compliance as well as the internal audit new approach: risk-based approach
The necessary components to help your organization become a principled performer
Objectives
This Corporate Governance for Financial Institutions training course is structured to enhance full understanding of the ideologies, tools and methods of Corporate Governance and its arms Risk Management, Compliance, and Internal Audit in one program. 
At the end of this training course, you will learn to:
Improve alignment to mission, vision and values of the organization
Align risk and compliance in context of your organization
Handle professionally Risk Management, Internal Audit and Compliance relationship
Link CG to organizational risk considerations, international frameworks and standards to provide an organizational specific risk focused entity
Understand The GRC (Governance, Risk, and Compliance) Perspective
Training Methodology
A variety of training methods will be used and will be applied in a diverse manner, such as, brainstorming, lecturing, exercises, group discussion and sharing experiences. The variety helps participants stay engaged throughout the training course, feel challenged and draw quick wins for their development.
Organisational Impact
This Corporate Governance for Financial Institutions training course gives you up-to-date perceptions into the domain of corporate governance, risk management, internal audit and compliance, especially for those who are looking to become executives in their organizations very soon.
By the end of this training course, you will learn:
Key Principles of Good Governance, Benefits & Barriers
The best strategies for building high-quality governance framework
Define the role of the board of directors and Audit Committee
The Risk management, Compliance & Internal Audit Departments' Triangle
Manage governance function within different business contexts – listed, private and state-owned
Personal Impact
Delegates will leave with a sense of purpose towards strong Corporate Governance for sustained business growth, as well as a new appreciation of Risk and Compliance not as resource based cost centres, but as business enablers and long-term value partners.
Upon the completion of this Corporate Governance for Financial Institutions training course, participants will gain:
Enhanced convergence of Corporate Governance components
Improved alignment to mission, vision, and values of the organization
Ability to assess, evaluate and audit the performance of Corporate Governance activities and controls
Better management of board and board governance committees
Validate your knowledge of Audit Committee capabilities and showcase your expertise in planning, assessing, and improving AC to achieve Principled Performance
Who Should Attend?
This training course is suitable to a wide range of professionals in Governmental organizations and private entities of all diversified lines of business which are planning to apply proper governance within their culture and operations, but will greatly benefit:
Directors / Aspiring Directors
Board Secretaries / Board Consultants / Corporate Counsel
Officers involved in the process of Corporate Governance
C Suite Executives (CIO, CTO, CFO, CMO, CHRO, etc.)
Officers-in-Charge of the Governance framework within the organization
Officers-in-Charge of Risk Management, Compliance & Internal Audit functions
Course Outline
Day 1
Corporate Governance: What is it exactly? How to enforce it practically?
Definition, concept, rules, principles and added value
Barriers / obstacles that prevent full implementation of corporate governance
External & internal parties involved in governance process
Difference between executive and non-executive board members
Board committee: roles and responsibilities
Role of audit committee / risk management committee / remuneration committee
Understanding environmental, social, and governance (ESG) and its importance
Board models: passive board, certifying board, engaged board, intervening board and operating board
Day 2
Risks of Poor Governance Boards & Poor Strategic Thinking and Planning
Role and responsibilities of strategic boards and strategic members
Role of strategic planning and thinking in driving organization's sustainable growth for within the context of sustainable development
Developing strategic planning culture is required to uphold organizations' growth
Connecting challenges with strategic objectives
Digesting strategy's berries to ensure success

The fundamental differences and importance of its convergence
Overlapping: healthy or wasteful?
Cooperation & collaboration among these functions
Implications for the audit and governance arrangements
Implications for the risk management and risk appetite measures
Implications for the compliance and regulators requirements
Day 3 
Risk-Based Internal Audit
What is risk-based internal auditing approach?
The transition from system-based to risk-based internal auditing
Risk-based audit methodology
Audit the control environment
Determination of internal auditing universe
Risk mapping / risk registration
Developing internal auditing plan to be approved by audit committee

Definition, responsibilities, and goals of compliance
What is risk-based compliance approach?
What is the right profile of the chief compliance officer?
Money laundering threats and methods
Terrorist financing threats and methods
What is fraud? The fraud triangle & the fraud diamond
Behavioral red flags of perpetrators
Fraud risk factors: why people commit fraud?

DAY4
Risk Management: Risk Catalog & Risk Taxonomies
What is Enterprise Risk Management? Its universe, framework & fundamental concepts
Risk control self-assessment, key risk indicators & key performance indicators (KPI)
Business continuity plan vs. disaster recovery plan
Identifying credit risks / identifying financial risks
Identifying operational risks / identifying reputational risks
Identifying legal risks / identifying non-compliance risks
Identifying political risks / sovereign risks / country risks
Identifying ethical risks / fraudulent risks / criminal risks

Day 5
Identifying Risks and How to Mitigate It?
Risk taxonomies and organizational classification of risks

Board's role during a crisis
Crisis management plans
Business lessons learned by leaders during crisis
Financial lessons learned from a pandemic
Role of the board and audit committee at time of pandemic
Certificate
Oxford Management Centre Certificate will be provided to delegates who successfully completed the training course.
Accreditation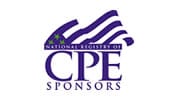 In association with
Choose the date and location that suits you: