An Intensive 5-day Training Course
Certificate in Executive Leadership
Making Reality-Based Strategic Business Decisions with
Hindsight, Insight and Foresight for a Global Reset
Course Introduction
The purpose of this Certificate in Executive Leadership training course is to give you a framework for you to accelerate in learning how to think, to place you in the fast track to leadership, by sharing powerful research and practical concepts and process that deal with success and failures in the new global world.
The Certificate in Executive Leadership Training Course is split into three modules delivered in 5 days:
MODULE I - Hindsight
MODULE II – Insight
MODULE III - Foresight
Objectives
By the end of this Oxford Management Centre Certificate in Executive Leadership Training Course you will be able to: 
• Learn to identify where you are going and how to reach your destination.
• Understand the concept of Hindsight, Insight and Foresight and use it as your competitive strategy to create wins.
• Recognize the foundation to propel your leadership into high, sustained profitability in today's fast moving unpredictable times.
• Understand the highly critical decisions you'll need to make to bring success, joy and peace of mind in your life, instead of mediocrity, despair and stress.
• Learn how to acquire mental acuity through effective education by doing.
• Create strong consistency and uniformity in paradigms of change and mental models to face global challenges.
• How to develop strategic thinking models and learn how to execute operationally
Training Methodology
This Certificate in Executive Leadership Training Course combines instruction on the latest developments in the field of executive business leadership studies with real-world case studies, video dramatizations, self-assessments, participatory discussions, and 3 many exercises to make the course an exciting and enriching learning experience.
Organisational Impact
An accurate thinking Executive Leader thinks more logically, using insight based on foresight with the ability to predict what is likely to happen and uses this to prepare for the future, while keeping their values and the values of the organization at the forefront. Attendees will learn concepts they can leverage as a resource to seek out different viewpoints to create perspectives that will help better focus their plans to analyze decision making for global impact within their organizations
Personal Impact
This Certificate in Executive Leadership Training Course will advance Executive Leaders into Making Realty Business Based Strategic Decisions with the following concepts:

• Systematic Approach to Global Thinking
• Understand the Business Ecosystems
• Planned Reflective Actions that leads to Success
• Creative Thinking to Break Out of the Mental Box of Chaos
• Remove Irrelevant Models of Business Practice
• Create a Framework to Accelerate Your Executive Leadership
• The Strategic Power of Preeminence
Who Should Attend?
This Certificate in Executive Leadership Training Course will greatly benefit all individuals who wish to improve their leadership skills and develop their personal power and effectiveness:

• Executive Leaders
• Senior Managers
• Team Leaders
• Supervisors
• Professionals
Course Outline
MODULE I - HINDSIGHT
Day 1
The Accurate Leader: Realty and Responsibilities
The accurate creative thinker
Making the leadership transition
Understanding you role and leadership purpose
Unlocking the prime factors of leadership
Reflective leadership analysis
Define and create your leadership brand
MODULE II - INSIGHT
Day 2
The Power of Self-Awareness: Awakening the Passionate Outstanding Leader Within You
Inspire, influence and develop self mastery
Develop a process to inspire your organization and team
Building trust, integrity and credibility
Influence: a model to inspire
Mindset: shift the brain patters
Emotional intelligence as a discipline
Day 3
Developing Your Ability to Lead, Communicate and Connect
Creating a powerful vision and direction of success
Leadership and vision: the purpose and direction
Strategy model to build a future of success
Divergent thinking: thinking with your whole brain
The five practice of social intelligence
Insights and case study models
MODULE III - FORESIGHT
Day 4
The Principles of Business Intelligence
Building influencing networks and relationships for a global world
Part one: The profitable progress model for business growth
Part two: The strategic wealth creation model
Part three: Mastering the six strategic processes of profitable progress
Part four: Developing, implementing and evaluating
Part five: Continuously creating new, unique products and services
Day 5
What the Greatest Executive Leaders Do Differently
Resilience and decision making
The key to esteemed communication
Overachieving high productive goals
Business life management
Developing your people through emotional intelligence
Preeminence: the global future reset
Certificate
Oxford Management Centre Certificate will be provided to delegates who successfully completed the training course.
Accreditation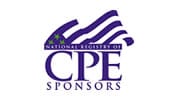 In association with