An Intensive 5-day Training Course
Building Personal Leadership Skills
Creating Stronger Relationships for a Stronger Organisation
Course Introduction
This OXFORD Management Centre training course, "Building Personal Leadership Skills" has been specifically designed for developing leaders with cutting edge change management strategies, by empowering their personal development skills.  Aldus Huxley, an English writer, novelist, philosopher, said, "There is only one corner of the universe you can be certain of improving, and that is your OWN SELF!"
This revealing and personal transformational course, opens up the very powerful inner world, of where real success and achievement comes from.  Discovering a healthy self-image is one of the most significant factors in achieving personal success and happiness!
You will speak, act and react, according to the person you believe you are.  Let us empower you, to be the best you, for your future success!
Objectives
By attending this specially designed training course, participants will know how to:
Empower their self-image and self-management skills
Understand the significance of their interpersonal relationship skills
Optimise their health and know how to handle stress effectively
Achieve a balance between work, family and rest
Manage their emotions, and how to build strong relationships
Consolidate values, strengthen principles, and prioritise their goals
Who Should Attend?
This Oxford training course is designed for all potential and present personnel, that desire improving and enhancing their best quality competitive edge management skills, through these dynamic success changing initiatives.
This course therefore, is suitable to a wide range of professionals, but will greatly benefit:
Upcoming managers / leaders
Current leaders who want to expand their leadership skills
Top leaders to sharpen them with the latest leadership research dynamics
Course Outline
Understanding the Challenge of Personal Development Change
The Significance of Interpersonal Relationships
The Vita Key of Personal Self-Coaching
How to Reprogramme the Subconscious Mind?
How to Deal with a Low Self-Image and Build Self-Confidence?
How to Motivate Yourself and Those that Work with You?
How to Develop a Creative and Innovative Mind?
How to Develop a Strategic and Effective Team Building Programme?
Know how to be Action Orientated and Proactive
Certificate
Oxford Management Centre Certificate will be provided to delegates who successfully completed the training course.
Accreditation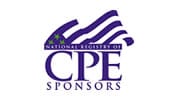 In association with
This training course is also part of below 10-day title:
Choose the date and location that suits you:
Classroom Sessions
Online Sessions