An Intensive 5-day Training Course
Advanced Health Innovation Management Program
Turning Ideas into Outcomes
Course Introduction
This Advanced Health Innovation Management training course introduces participants to advanced concepts for the successful development and implementation of Innovations in Healthcare. It will give participants the confidence to embrace their creativity and develop innovative teams.
Healthcare is currently facing unprecedented challenges and the need for innovation has never been greater. But how do you successfully manage the Innovation Process in a healthcare setting? How do you empower staff and teams to come up with the innovations that will allow organisations to thrive? The answer lies in developing an advanced understanding of the Innovation Management Process, and how to overcome the challenges to Innovation that are evident in the Health Sector.
This Oxford Management Centre training course will equip the participants with an understanding of the Advanced Health Innovation Management principles that are crucial to success.
Objectives
This training course introduce fundamental and advanced principles of how to successfully manage the development and implementation of Health Innovations. 
At the end of this training course, you will learn to:
Develop a focused Innovation strategy that fits with the company's business needs
Understand and implement key Innovation techniques to enable delivery of the strategy
Have an awareness of the characteristics of Innovations in Healthcare systems and the approaches that may be adopted in their design and use
Appreciate techniques and technologies available for the assessment of risk and the management of change
Use proven and advanced principles of continuous improvement for quality management
Who Should Attend?
This World-Class Advanced Health Innovation Management training course is appropriate for everyone in the organisation but essential for anyone involved in innovation, service improvement, and service development initiatives. 
This Oxford Management Centre training course will benefit all levels of clinical and non-clinical personnel in private and public sector healthcare as well as personnel that work in partnership with healthcare organisations:
Directors
Managers
Team Leaders
Supervisors
Clinical Staff
Non-clinical Staff
Operations Personnel
Course Outline
Attitude to Risk in Healthcare
Product Life-cycles
Value Analysis and Management
Quality Function Deployment
Operationalising Healthcare Innovations
Creating Thinking Models
Stages in the creative process
Developing openness to new ideas in Healthcare
Challenging Assumptions
Looking for Paradigm Shifts
Innovation Ecosystems
Absorptive Capacity in Healthcare
Characteristics of Innovative Leaders
Developing Innovative Teams
Risk Taking in Healthcare
Change Management for Innovations
Certificate
Oxford Management Centre Certificate will be provided to delegates who successfully completed the training course.
Accreditation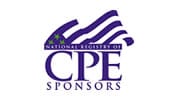 In association with
Choose the date and location that suits you: