An Intensive 5-day Training Course
Supply Market Analysis
Increase Savings through Efficient Sourcing, Risk Mitigation & Contract Compliance
Course Introduction
Supply Market Analysis can be defined as the process of gathering and analysing information relevant to a company's supply market specifically for the purpose of supporting accurate and confident decision making in the procurement process. This supply market analysis should be understood to be a key element and integral part of any robust market intelligence programme which involves the gathering, recording, and analysing of data and information about customers, competitors, and the market at large in order to facilitate better decision making.
This highly-interactive OXFORD Management Centre training course will discuss the supply market analysis tools, resources and best practices required to understand the marketplace in which suppliers conduct their business so providing insights about the supplier's industry.
Objectives
Specifically you will learn to:
Make a reasoned assessment of the supplier's market
Learn how to make a financial analysis of the suppliers
Use the SWOT and PESTLE analyses for suppliers
Examine in some detail the supply, demand and cost drivers impacting the supply market
Understand how to make recommendations for sourcing decisions
Learn the financial factors affecting a business
Who Should Attend?
Contracts, Purchasing, and Procurement personnel
Those who are involved in the planning, and execution of purchases and contracts such as Project, Engineering, Operational, and Maintenance personnel
Inventory and Stock Control managers who require high levels of competency
Course Outline
Understand the Factors affecting National and International Markets
Appreciate How Purchasing fits into the Organisation
Learn the Operation of the Supply Chain
Understand the Importance of Alliances and Partnerships
Appreciate the Importance of Suppliers
Know How to Effectively Select Suppliers
Certificate
Oxford Management Centre Certificate will be provided to delegates who successfully completed the training course.
Accreditation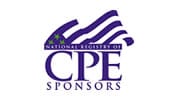 In association with
Choose the date and location that suits you: