An Intensive 5-day Training Course
Strategic Community Relations
Developing Successful Community Partnerships for Better Business
Course Introduction
Do you want to avoid conflict within the communities in which you operate? Is your aim to minimize the setbacks to your operation caused by stakeholder mismanagement? 
Strategic Community Relations is the essential training for companies wanting to create shared-value in the communities they operate, both for the communities themselves and for the companies. Benefits from maintaining good community relations include:  lower risks to the projects or operations, enhanced reputation, acquired 'social license to operate' and increased sales. This very practical Strategic Community Relations training course aims to help delegates understand and implement good stakeholder management practices with a focus on communities.
Objectives
Better understanding of the role of organisations in managing community relations
Identification of the different areas of meaningful impact organisations can have in the communities they operate in
Developing meaningful stakeholder engagement techniques
Learning how to analyse and report impact and why this is important
Who Should Attend?
This Strategic Community Relations training course is aimed at: CSR and community practitioners, executives involved in strategic and operational functions, business operations managers, communications strategists, and governmental affairs practitioners.
Course Outline
Understanding the Communities you Operate In
Managing Communities' Expectations
Defining the Corporate Community Involvement Mission
Assessing Impacts and Pre-empting Risks
Integrating Community Involvement into the Business
Reputation Management
Capacity Building
Practical Steps for Community Engagement
Overview of Different Types of Community Programmes (Community-driven projects, corporate giving, social contribution projects, etc.)
Reporting Corporate Community Programmes
Certificate
Oxford Management Centre Certificate will be provided to delegates who successfully completed the training course.
Accreditation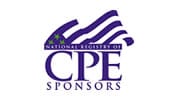 In association with