An Intensive 5-day Training Course
Legal Practitioners Crime Scene
Course Introduction
This OXFORD Legal Practitioners Crime Scene training course is an excellent opportunity for Legal Practitioners and associated roles to enrich their ability to identify how crime scene investigations are conducted, this includes how the crime scenes are secured, preserved and examined so that harvesting of forensic opportunities are maximized.
It is the job of legal practitioners to ensure that the police conduct their operations with integrity whilst adopting a clear and robust methodology, this is true when examining crime scenes. This OXFORD training course will give the participant's the knowledge and skills to recognize when a forensic examination has been undertaken correctly for the circumstances. They will see how that using forensic examination techniques can assist and direct criminal investigations, understand the importance of preservation, the risks from contamination, how forensic evidence can contribute to an investigation and can assist Legal Practitioners to better understand forensic outcomes in criminal and civil cases.
This OXFORD training course will highlight:
Key roles and responsibilities involved in examining and managing crime scenes
The importance of securing, preserving and investigating crime scenes
The principles of criminalistics forensics used within a crime scene environment
The possible forensic evidence types available from crime scenes
Where it is appropriate to use forensic experts and modern forensic techniques
Objectives
At the end of OXFORD training course, you will learn to:
Identify forensic examination and recovery methods appropriate to the investigation
Evaluate forensic investigations, tactics and strategy that are appropriate for the crime
Develop awareness of crime scene Investigation policies, procedures and processes
Describe the procedures for the collection, preservation and recording of Crime Scene samples
Identify effective operational Crime Scene Investigation techniques
Training Methodology
This OXFORD training course will have presentations that utilise a variety of proven adult learning techniques focused on best practices and case studies.
The training course will include Power Point presentations, active participation in class practical cases followed by active group sessions, video materials and tabletop activities.
Organisational Impact
The organisation will acquire a thorough understanding of the principles and practices required in forensic investigations which will allow them to objectivity analyse the effectiveness and appropriateness of the forensic comes.
Establish a thorough foundation of the fundamentals and challenges of examining crime scenes
Enhance client trust and confidence in the organisation's ability to analyse forensic outcomes
Increase the understanding of forensic evidence to achieve successful results
Improve forensic competence, capability, and knowledge of Legal Practitioners
Enhance the quality of knowledge of forensic evidence within the organisation
Personal Impact
This OXFORD Legal Practitioners Crime Scene Training course will personally benefit the participants to develop their understanding and knowledge by the following: 
Appreciating the importance of robust crime scene management processes
Awareness of the critical challenges and most effective ways of gathering forensic evidence
Identifying scientists, experts and other supporting specialists that can maximise forensic intelligence and evidence gathering opportunities
Understanding the processes and discipline required to deliver evidence harvested from a crime scene to court which can be fully audited and has certainty around its integrity
The roles and responsibilities for all those engaged in the crime scene examination as well as overarching investigation
Identifying modern forensic opportunities and techniques
Who Should Attend?
This OXFORD Legal Practitioners Crime Scene training course is suitable for a wide range of law practitioners and associated roles enforcement engaged in the legal cases involving crime scene investigations.
This OXFORD training course is suitable to a wide range of professionals but will greatly benefit:
Legal Practitioners
Police Officers
Prosecutors
Security Services
Immigration and Customs Officers
Intelligence Practitioners and Managers
Homicide, Kidnap and Rape Investigators
Counter-Terrorism Investigators
Serious and Organised Crime Investigators
Any other agency tasked with investigating crime
Course Outline
Day 1
Introduction to Crime Scene Investigation
The definition of crime scene
The role of crime scene investigation
Crime scene role profiles
Contamination issues
Personal protective equipment
Dynamic risk assessments
Pre-examination briefings
The 'Golden Hour' principle
Day 2
Scene Approach
Crime scene management and coordination
Crime scene examination strategy
Recording the scene
Notes, sketches, photography and videography
Searching crime scenes and locating forensic evidence
Confirm, Cordon, Secure and Control
Commons Approach Paths and Scene Rendezvous Point
Day 3
Forensic Principles and Exhibits
Locard's principal of exchange
Exhibit examination plans
Contact trace evidence types
DNA and blood evidence
Packaging of forensic exhibits
Continuity of evidence
Day 4
Fingerprint Evidence
The history of fingerprint identification
The structure of skin
Fingerprint patterns and identify features
Searching for a latent fingerprints
Recording fingerprints found at crime scenes
Chemical treatments
 Day 5
Continuity and Processing of Forensic Evidence
Evidence continuity
The chain of evidence
Evidence procedures and documentation
Storage of evidence
Understanding forensic outcomes
Partner agencies
Certificate
Oxford Management Centre Certificate will be provided to delegates who successfully completed the training course.
Accreditation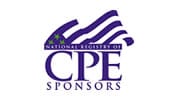 In association with