An Intensive 5-day Training Course
Leading With Analysis
The Scientific Based Leadership
Course Introduction
This Oxford Management Centre Leading with Analysis training course presents a synthesis of experiences within the organizations which have implemented data analytics, data science, artificial intelligence and it's exciting to see how many new analytics techniques and tools are at business leaders' disposal, at the same time many companies and organizations have struggled to consistently add business value using AI and analytics, often investing large resources in such efforts with little return, and at the core of this issue it is that Data Science is way ahead of firms' business practices.
The delegates attending this training course will acquire the knowledge on how to apply adequate tools and techniques of Data Analysis and acquire adequate value for money, without wasting efforts and developing a data analysis and scientific based management culture together with the implementation of modern tools and techniques.
This Leading with Analysis training course will highlight:
The role of a leader for the success of AI and analytics
Systematic way to understand what is going on with data in the enterprise
Active participation of Leaders in AI and Analytics
Leader role in transforming the organization to adapt and change
How to lead the organizational changes needed in people, data and systems, culture, and structure
Objectives
At the end of this Leading with Analysis training course, you will learn to:
Identify best analytics strategy for the organization
Learn the Critical Time—and Opportunity— for Change
Understand the business value of the data analysis
Implement Analysis and Scientific Decision Making
Adopt The Four Stages of Analytics in organization
Training Methodology
This Leading with Analysis training course will utilize a variety of proven adult learning techniques to ensure maximum understanding, comprehension and retention of the information presented. This includes examples of digital transformation strategies, issues and risks related to digital transformation, implementation examples and the tools, techniques as well as tips and tricks of digital transformation implementation.
Organisational Impact
The organizations will create the right high-stakes decisions and invest in supporting AI organization-wide; for business unit or division leaders who want to drive results through specific analysis initiatives; and for rising leaders who want to craft strategies and tactics to create real impact by the use of data analysis.
Organizations will greatly benefit from:
Identifying a path for any leader who wants to gain capability and confidence with analytics
Accepting analytics are not just the domain of data scientists or specific departments
Understanding that to use analysis effectively in your organization, you need critical thinking skills
Lead analysis-driven business initiatives with greater skill and confidence
Leaders which create organizational culture and structure for data analysis
Personal Impact
Delegates will therefore acquire a working knowledge of data analysis and its implementation within enterprises, which can significantly improve their opportunities in carrier growth and improvement of their working activities and day-to-day work.
Delegates will greatly benefit by:
Identifying a path for any leader who wants to gain capability and confidence with analytics
Understand where analysis can add value in organization
Identify what good analytics are and what to avoid
Enhancing their capabilities to lead the teams
Improving their knowledge of data science and project management in the digital word
Who Should Attend?
This Oxford Management Centre Leading with Analysis training course is suitable to a wide range of professionals but will greatly benefit:
Inspired leaders or the ones trying to become inspired leaders
Managers
Technical leaders
Project Managers
Data Analysts
Data Scientists
Course Outline
Day 1
Cultivating Leadership for Data Analysis
Data Analysis for Successful Leadership,
Framing the Problem to Maximize Added Value to Business and Organization,
Discovering Patterns in Data through the Use of Analysis,
Setting Expectations for successful Data Analysis Implementation
Planning and Managing Data Science Projects
Day 2
Virtuous Leaders and Data Analysis
Business Context of Opportunities
Navigating Organizational Structure and Data Architecture
Adapting to Business Priorities in Dynamic and Challenging Business Environments
Monitoring for Anomalies in Data
Exhibiting Positivity and Tenacity to Work Through Challenges
Curiosity and Collaborative Attitude in Responding to Incidents
Respecting Diverse Perspectives of Problem Solving
Day 3
Capabilities of a Digital Leader
Effective Project Delegation and Allocation
Building Powerful Teams
Influencing Partner Teams to Increase Impact
Fundamental Domain Opportunities
ROI for Prioritization, Despite Missing Data
Day 4
Technology Roadmaps
Build the Right Features for the Right People at the Right Time
Managing People, Processes, and Platforms
Deep Domain Understanding
Applying Initial Solutions Rapidly
Development Focus
Day 5
Structure, Process, and Incentive Changes
Problem-Driven-and Planned Up Front Analytics
Regressions, Likelihood, Distributions
Data Insights
Root Mean Square Error (RMSE)
Area Under the Curve (AUC)
Future Strategies and Digital Transformation
Certificate
Oxford Management Centre Certificate will be provided to delegates who successfully completed the training course.
Accreditation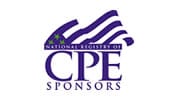 In association with
Choose the date and location that suits you: