An Intensive 10-day Training Course
Forecasting the Prices of Crude-Oil, Natural-Gas and Refined Products
A Financial-Economics Approach to Forecasting
Course Introduction
A critical component of decision-making in the energy industry deals with the aspect of "Whither oil prices?": Where do we expect oil prices to move in the near- and distant-terms? Participants in the Energy Industry are constantly confronted with a wide array of information regarding current and prospective prices in their industry. Typically, this data comes from analyses of supply-and-demand changes, geopolitical events and the financial markets, including the commodity markets.
While providing the requisite background on the economics of financial commodity markets, as well as the statistical tools required to understand them, this training Course provides what might be termed a "financial-economics approach to forecasting oil prices." 
The course will demonstrate how the financial and commodity markets provide useful information for the generation of forecast prices, in the critical areas of oil, natural-gas and refined products.  The course will contrast these prices with other sources of information provided by market participants.  In so doing, the course will also demonstrate the important distinction between valuation and risk/return analyses.
Objectives
Learn to use financial models to analyze and forecast energy prices; extrapolate forward prices beyond the liquidity tenor
Understand the risk of and return from futures and options contracts on energy commodities
Manage and optimize your organization's energy risk exposure
Learn to estimate and calculate volatility in energy prices
Utilize real options theory to value energy assets; use information from futures / option prices to make optimal production decisions: Optimal timing for extraction, optimal rate at which to extract oil (gas) from a field; value oil fields, pipelines and storage facilities, power plants
Who Should Attend?
This OXFORD course is suitable to a wide range of professionals, with no audience more appropriate than those employed in, or as regulators of, large petroleum companies.  More broadly, the course is designed to benefit individuals working in financial analysis, valuation, trading, risk management or quantitative analysis positions with oil and gas exploration companies; investment and commercial banking, consulting, and financial services firms in the energy sector; production and distribution companies; energy trading firms; and corporations outside the energy industry with a significant cost exposure to energy prices.
In terms of job titles, these individuals include:
Financial Analysts
Quantitative Analysts or Researchers
Energy Traders
Risk Managers
Commercial and Investment Bankers dealing with Commodities
Consultants in the Commodity Arena
Government and Regulatory Officials with Responsibilities for the Energy Sector
Course Outline
Forecasting the Prices of Oil, Natural-Gas and Refined Products
The Current State of the Equity and Commodity Markets
Forward, Futures and Swap Contracts in Energy Markets
The Statistics of the Price Processes in Energy Markets
Option Pricing
Energy Derivative Products: The Role of Structuring, Calibration, Valuation and Hedging in Profitable Market-Making
A Primer on the Interest-Rate Markets
Certificate
Oxford Management Centre Certificate will be provided to delegates who successfully completed the training course.
Accreditation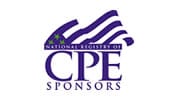 In association with

GLOMACS Training & Consultancy

PetroKnowledge

The Energy Training Centre