An Intensive 5-day Training Course
Ethics, Governance and Regulation in Treasury
Integration and the Governance-Risk-Compliance Framework
Course Introduction
This Masterclass in Ethics, Governance, and Regulation in Treasury provides training on the framework for public sector governance underpinned by the principles of ethics, effectiveness, and performance. It supports organizational development driven by knowledge creation, dissemination, and application. The program will help enhance the learner's knowledge and understanding of the nature of ethics-based governance, organizational values in the public sector and implementation of regulatory principles, how regulatory policies are designed, the mechanics of regulations used by governments to secure a stable business environment for the economy. This training course will provide insight into the role of the Treasury in the public administration.
This Ethics, Governance and Regulation in Treasury training course will give introduction to the key elements of ethics-based governance and regulation, help clarify the roles, duties and responsibilities of different Government bodies and their internal and external relations which is becoming an indispensable function in all corporate organizations whether private, public, or state owned. This training course will help differentiate between governance and public administration, key skills to create an enabling environment for the effective execution of the functions of Treasury.
This Oxford Management Centre training course will highlight:
The core concepts of governance and regulation
The role of the Treasury in budgetary governance
Effective ethics management procedures
The best practices in ethical governance and public administration
Moral risks for government
Effective & efficient regulatory practice
Objectives
At the end of this Ethics, Governance and Regulation in Treasury training course, you will learn to:
Understand the basic concepts and key terms of governance and regulation
Explore different frameworks and ideologies on ethics and morality in government context
Improve alignment of the treasury function to values and ethics of the organization
Link regulatory efficiency with principle of good governance
Understand The GRC (Governance, Risk, and Compliance) Perspective
Appreciate the inter-relation of Public Policy, Public Administration and Governance
Outline the major challenges governance and regulation in Treasury
Training Methodology
A highly interactive training course, where all delegates will be encouraged to engage and participate, share, and gain from each other's knowledge and experience. The classroom lectures will rely on a slide presentation coupled with open questions and discussions, practical workshops, and relevant case studies.
Organisational Impact
This Oxford Management Centre training course gives you up-to-date knowledge and understanding into the domain of governance, regulation, and the role of treasury in different government systems. It enhances the public administration practice with a system of ethical principles and procedures for public sector management and organization.
By the end of this Ethics, Governance and Regulation in Treasury training course, you will learn:
Key Principles of Ethical Governance and how to embed it in the public and the private sector
The best practice in how to create a fair and robust regulatory environment for public finance
Define the parameters of high-quality governance framework
The implementation of the GRC framework of Governance-Risk-Compliance, how to design it and how to integrate the functions of Risk Management, Compliance & Internal Audit
Manage governance function within different organisational and business contexts
Personal Impact
This Ethics, Governance, and Regulation in Treasury training course will benefit participants by gaining knowledge that will enable them to have a better understanding on:
Their roles and responsibilities in the public administration process in the Treasury
Roles and responsibilities of the Treasury department related to governance and regulation of public finance
How to develop an effective policy making process?
How to design and formulate policies and procedures?
How to Implement and execute administrative control?
How to monitor and evaluate policies, programmes & other courses of actions adopted by the state?
Who Should Attend?
This Ethics, Governance and Regulation in Treasury training course is suitable to a wide range of public sector, government, and non-government officials, involved at various levels and different stages of the policy-making process, and in particular functions related to the Treasury. The training is designed for:
Officers-in-Charge of the Governance framework within the organization
Governing Body & CEO Levels
Board Secretaries / Board Consultants / Corporate Counsel
Ministerial & Ministerial Committee Levels
Executive Management and Directors
C Suite Executives (CIO, CTO, CFO, CMO, CHRO, etc.)
Legal, Audit, Risk, Operations, and IT Specialists
Staff working in Treasury functions
Regulatory Representatives
Managers with responsibility for internal compliance controls
Senior Management and Middle Management
Senior Officers
Officers
Course Outline
Day 1
Introduction to Governance and Control
 Definition of the concept and the function of governance
The principles of Ethical Governance
The roles and responsibilities of the Board and the Senior Management
Best practice in governance committee structures
Role of Audit Committee
The principles of disclosure and transparency
How to develop a commitment to corporate social responsibility?
The dilemma of Ethics vs. Control
Day 2
Managing the Regulatory Environment
What is Regulation?
Shaping the regulatory environment
Institutions regulating the financial sector
Policy instruments and techniques
Measuring policy impact
Understanding and implementing Environmental, Social, and Governance (ESG) model
Day 3
Legal Order, Moral Order and Ethics in Finance 
Ethical issues in financial markets
Excuses for unethical behaviour
How to restrain unethical activities in finance
Ethics and Compliance
Risks Associated with unethical behaviour
Sources of morality and value-based systems
Day 4 
The GRC framework of Governance, Risk, Compliance
Ethical Governance Standard Framework
The Three (3) Lines of Defence Model
Assurance, Disclosure and Reporting – processes and mechanisms
Role of Internal Control and Risk Management
Role of internal and external audit
Establishing Integrated Reporting (IR) Framework
Corporate Affairs Involvement in GRC

Day 5 
Governance, Finance, and Crisis Management in the New Era of Uncertainty
Board of Governors role during crisis
Moral risks and how to mitigate them?
Financing Crisis Management Plans
The moral imperative of digital currencies and the role of Treasury
Treasury and managing sanction regimes
Challenges for key parties within governance

Regulators
The Board
Audit Committee
Customers
Suppliers

Governance models and meeting stakeholder requirements
Governance and strategy in the era of uncertainty
Certificate
Oxford Management Centre Certificate will be provided to delegates who successfully completed the training course.
Accreditation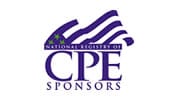 In association with