An Intensive 5-day Training Course
Essentials of Corporate Finance
Driving Techniques to Financial Success in the
Global Business Environment
Course Introduction
Essentials of Corporate Finance course focusing on the knowledge and skills necessary for making sound financial decisions. Skills and decisions which will enable you to remain competitive, minimise costs, maximise revenues and also reduce / control risk.
Objectives
This Oxford training course therefore focuses on the essential elements of corporate finance:
The Finance Decision- How to finance the business using traditional and new methods of finance available in international markets
The Investment Decision- Evaluating potential projects using the latest techniques
Risk Management- How to minimise risks using the latest techniques
Analyse capital investment and financing decisions using appropriate discount rates by applying payback, NRR, NPV Discounted Payback, IRR and MIRR using Excel® and provide recommendations for action
Identify the key success factors / critical factors, investment opportunities and threats within their sector thereby preparing you for future challenges
Who Should Attend?
Managers and those with financial responsibilities
Financial decision-makers, whose techniques of decision-making and analysis will be improved through attendance
Professionals acting upon the financial decisions of others, who will gain an appreciation for decision-making thereby ensuring shared values within the organisation
Analysts whose role involves evaluating and identifying market and competitive trends
Course Outline
The Role & Scope of Corporate Financial Management
Managing International Trade including

Methods of Payment such as Letters of Credit, Collections
Incoterms

Corporate Social Responsibility (CSR) and Corporate Governance
The Optimum Capital Structure / Leverage - Equity or Debt?
Weighted Cost of Capital (WACC) and The Capital Asset Pricing Model (CAPM)

Calculating your WACC and CAPM
When & How to use WACC and CAPM

Establishing the Forecast Cash Flows
International Issues

Exchange Rate Risk
Transfer Payments
Restrictions on Capital Flows

Evaluating the Capital Investment Decision using

Payback
Accounting Rate of Return (ARR)
Net Present Value (NPV)
Internal Rate of Return (IRR)

Identifying Financial Risks

Internal (SWOT Analysis)
External (PESTLE Analysis)

Financing a Merger or Acquisition
Capital Reconstruction or Restructure
Certificate
Oxford Management Centre Certificate will be provided to delegates who successfully completed the training course.
Accreditation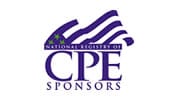 In association with
This training course is also part of below 10-day title: