An Intensive 5-day Training Course
Essential Skills for Oil & Gas Managers and Supervisors
Strategic Skills in Oil and Gas Management
Course Introduction
"Management is, above all, a practice where art, science, and craft meet" - Henry Mintzberg
"When you're a manager, you work for your company. When you're a leader, your company works for you."  ― Stan Slap
This highly-interactive Oxford Management Centre training course on Essential Skills for Oil & Gas Managers & Supervisors will help demonstrate how oil & gas managers and supervisors can effectively build strategies and work practices to overcome the current challenges, uncertainties and succeed in running the business.
It will help managers and supervisors learn the intricacies of Upstream, Midstream and Downstream Oil & Gas operations. It will highlight the success factors of the industry and provide them with the tools and techniques to effectively deal with the risk and uncertainties and make investment decisions confidently.
The training course will analyze the latest ways to improved productivity, profitability and Health, Safety, & Environment of Oil & Gas Industry.
Objectives
Specifically, you will learn to:
Understand the Dynamics of International Oil & Gas Industry
Recognize Global Supply & Demand of Oil, Gas, and LNG and their Future Trends
Examine the Critical Segments Exploration, Drilling, Completion, Production of Oil & Gas
Be cognizant of Pricing Mechanism and International Benchmarks of Oil, Gas and LNG
Analyse Joint Ventures, Production Sharing and Concession Agreements
Calculation of Reserves, Profitability, Return on Investment and Risk and Uncertainty Analysis
Conduct Economic Evaluation and Project Analysis of Oil & Gas
Who Should Attend?
All individuals who have a stake in building successful teams and providing effective leadership:
All Leaders, Managers and Professionals in Oil & Gas
Earth Scientists, Geologists, Geophysicists and Engineers
Safety Managers, and Senior Technicians
Investment Bankers and Fund Managers
Media Analysts and Commentators
Exploration, Production and Refinery Managers
Marketing, Law, Human Resources, Accounting, and Finance Personnel
Anyone requiring a broad understanding of the Structure, Operations and Economics of the Oil & Gas Industries
Course Outline
Gain a thorough understanding of Main Success Factors of the Oil & Gas Industry
Understand the Basic Operations of Seismic, Drilling, Logging, Casing, Cementing & Well Completion
Estimate Reserves, Evaluate Enhanced Oil Recovery Techniques suitable for Oil & Gas fields
Examine Production, Transportation and Distribution of the Global Oil & Gas
Evaluate the Business Aspects of Oil & Gas Contracts, Joint Ventures and Fiscal Regimes
World Oil & Gas Consumption, Supply, Prices and Prospects for the Future
Master Economic Evaluation, Evaluate Profitability Index, and Internal Rate of Return
Understand the Refining Processes & their Complexity and Examine Refinery Margin
Investigate the Financial and Energy Risk Management
Examine Oil & Gas Safety, Leadership, and Effective Management Skills
Certificate
Oxford Management Centre Certificate will be provided to delegates who successfully completed the training course.
Accreditation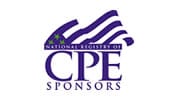 In association with

GLOMACS Training & Consultancy

PetroKnowledge

The Energy Training Centre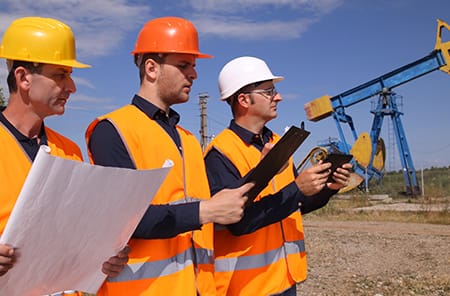 Choose the date and location that suits you:
Classroom Sessions
Online Sessions