An Intensive 5-day Training Course
Effective Management of Service Station
Course Introduction
The service station is facing a number of decisions related to managing the business, which is also exposed to a number of significant risks and have unique environmental impacts and requirements.
This Oxford Course provide with highly interactive, case studies and video, it can help professional to develop strategy revolve entirely around customers, management system and enhance to realize more cost efficient and operation, such as effective Supply Chain Management (SCM) organization's cost reduces as compared to the other competitors  in the market and take advantage of the business benefits from improved environmental practices.
Objectives
Course Objective
Improving a develop business service that aligned with company and face challenges with excellent services
Create the strategic thinking with understanding of opportunities and threats through approach pricing and stakeholder
The effectiveness in management system to manage cost and optimize
Environmental management to mitigate risk
Improved environmental practices and taking business benefits
Effective Supply Chain Management
Who Should Attend?
Designed for
Suitable to a wide range of professionals but will greatly benefit:
Business Development Manager
Operation Manager
Project Manager
Project Engineer
Planning Manager
Planning Engineer
HSE Manager
HSE Engineer
HSE Supervisors
Supply Chain Manager
Human Resource Manager
Contract Manager
Contract Engineer
Financial Manager
Engineers
Team Leaders
Supervisors
Course Outline
Understanding the co-creation of business services and customer involvement in a business service
Addressed the challenges by managing capacity within the service process to provide excellent services
Set correctly pricing a business service within the market with service pricing approaches
Plan the strategic to help to position a business service, manage customer loyalty and partner relationships
Develop an Effective Fuel Management Strategy
Determine the management system to improved efficiency and unmatched reliability
Understand the environmental risks associated with the operation of service station
Implementation to improve the environmental management of service station operations
Understanding a Supply Chain and the various issues that need to be considered when Designing, Planning and Operating  a Supply Chain
Build Relationships in Supply Chain through a Methodology Approach
Certificate
Oxford Management Centre Certificate will be provided to delegates who successfully completed the training course.
Accreditation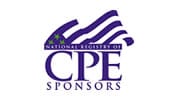 In association with