An Intensive 5-day Training Course
Data Collection Techniques
Avoiding Problems with Incorrect and Biased Data
Course Introduction
The analysis results are only as good as the data we collect. Therefore, using the adequate techniques for collecting the data is the prerequisite for getting the accurate results and predictions. 
This Oxford Management Centre training course will help people involved in Data Science and Analytics learn skills and techniques that enable them to adequately collect the data in today's world which has the abundance of data and also provide them with the tools that will enable them to avoid the mistakes in collecting the data therefore being able to build their analysis on strong foundations.
Objectives
Specifically you will learn to:
Create a Data Collection Plan
Determine Adequate Sample Size for the Research
Identify and Avoid Biases and Common Errors that can be Present in the Data Collected
Apply Big Data Concepts for Data Mining
Identify the difference between Primary and Secondary Data
Use Methods and available Software to Collect the Data in Real Time
Who Should Attend?
All individuals working in the field of Data Science and Data Analytics, which today means basically every professional:
All Leaders and Professionals
Management Professionals
Project Managers
Financial Managers
Data Scientists and Analysts
Plant Managers
Production Planners
And Everyone else who wants to learn how to gather high quality data
Course Outline
Identify the Sources of Data and the Most Adequate Collection Methods
Learn the Data Lifecycle Stages and the Way to Perform Data Mining
Recognise the Data Sources of Structured, Semi Structured and Unstructured Data
Learn How to Determine Adequate Sample Sizes for the Data Collection
Prepare to Conduct Surveys and Identify the Response Bias in the Survey Results
Learn the Use of Available Software for Data Collection
Maintain the Data Quality (completeness, uniqueness, timeliness, validity, accuracy, consistency)
Store and Manage the Data
Learn the Modern Algorithms for Unstructured Data Collection
Certificate
Oxford Management Centre Certificate will be provided to delegates who successfully completed the training course.
Accreditation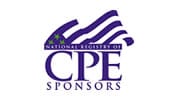 In association with