An Intensive 5-day Training Course
Customer Profiling Techniques & Procedures
Creating and Executing World-Class Customer Experiences
Course Introduction
These days, more than ever in the history of commerce, the customer and the customer experience is of paramount strategic importance.  In many industries, it is so easy for customers to price compare and switch suppliers and traditional points of differentiation are being eroded to the point that many formerly strong brands are being commoditized every day.  Clearly, the key is to find, attract and then retain enough customers for sustainable growth.  This in turn means that organisations need to carve out a special place in the customer's heart (and his wallet).
In this modern, 24/7/365 'always-on' world, all customers are clearly important, but they are not all equally important.  This workshop will give you and your organisation the ability to better understand your existing customer base and identify potential new business opportunities. Customer profiling, coupled with marketing analytics, provides key customer insight that can help customer service, sales and marketing professionals increase profitability and customer loyalty.
Objectives
There are many objectives that will be achieved on this course, not least of which are:
Gain the ability to utilise customer profiling techniques and procedures to identify underdeveloped market segments
Be able to design effective customer satisfaction surveys
Be able to employ customer profile information to proactively generate additional sales
Learn how to set SMART goals for continuous improvement
Learn how to work effectively with each of the four customer temperament styles
Who Should Attend?
This Oxford course is suitable to a wide range of professionals in the Sales, Marketing, Business Development and Customer Relationships functions but will greatly benefit:
Customer Service Professionals
Team Leaders & Supervisors
Administrators
HR & Training Professionals
Accounts Personnel
Sales & Marketing Professionals
Public Relations Personnel
Course Outline
The Why's, Wherefores and How-to's of Customer Profiling
Tools and Techniques for Effective Customer Profiling and Segmentation
Using Segmentation to Gain Customer Insight and Market Penetration (including Quantitative SWOT and PESTLE analyses)
Predictive Modelling
Customer Lifecycle Management
Harnessing the Science of Persuasion
Understanding and Managing the 'Moments of Truth'
Putting a Continuous Improvement plan in place to drive Performance Improvement
Certificate
Oxford Management Centre Certificate will be provided to delegates who successfully completed the training course.
Accreditation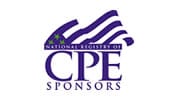 In association with
Choose the date and location that suits you: