An Intensive 5-day Training Course
Customer Focused Management
Value Creation and Capture Strategies for the Digital Age
Course Introduction
The rise of the Internet, of price-comparison websites, Peer-review websites and especially Social Media has transformed the business environment globally.  Traditional points of differentiation have been eroded by search, tap and click.  Social Media and peer-review have combined to drive the customer experience as the primary arbiter of strategic differentiation.  To win under these new rules, organisations have no choice but to become truly customer focused.
This Customer Focused Management training course covers customer service management responsibilities, from the most fundamental tasks of hiring, training, coaching and teambuilding to quality assurance and leadership skills. This challenging and highly participative programme will focus on creating and managing effective teams, dealing with difficult customers, understanding behavioural styles and proven leadership strategies.
Objectives
At the end of this Oxford Course, you will learn to:
Understand the Business and Strategic Reasons for Customer Service Excellence being Imperative
Establish the Importance of Setting and Reviewing Customer Service Standards
Describe Techniques to Lead, Manage and Motivate Teams and Individuals for Peak Performance
Develop Effective Communication Strategies to Promote Team Building
Evaluate Surveys to Accurately Monitor Customer Satisfaction
Use Social Media to Engage with and Conduct Meaningful Dialogues with Customers
Who Should Attend?
This Oxford course is suitable to a wide range of professionals but will greatly benefit:
Department Managers
Marketing Managers
Sales Managers
Customer Service Managers
Team Supervisors
Frontline Customer Service Representatives (CSR)
Account Managers
Field Service Representatives
Course Outline
The Vision and Mission of a Customer Focused Organisation
Case Study:  Benchmarking World - Class Customer Service Companies
Supervising the Four Personality Styles
Practical Exercise: Determining your Management Style
Dealing with Customers as Individuals
Coaching and Mentoring Technqiues
The Impact of Stress on Individual and Team Performance
Using Social Media to Engage with Customers
Certificate
Oxford Management Centre Certificate will be provided to delegates who successfully completed the training course.
Accreditation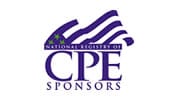 In association with
Choose the date and location that suits you: