An Intensive 5-day Training Course
Corporate & Employee Best Practices
Company Values, Employee Responsibility and Work Ethics
Course Introduction
Benjamin Franklin is quoted to have said, "It takes many good deeds to build a good reputation, and only one bad one to lose it". Therefore, our customers need to know that our values and ethics promote positive behaviours and that we uphold fundamental responsibilities and accountabilities. If our company values, employee responsibility and work ethics avoid ethical risks and prevents the escalation of unproductive behaviours then our company will have the competitive advantage of a good reputation both in the market and society in which we live.
It is the leader's responsibility to create a culture of integrity and respect. However, when it comes to enforcing ethical standards, individual workers - both executives and team members - bear the ultimate responsibility for creating and maintaining excellent corporate cultures and ethical values.
This Oxford Management Centre Corporate & Employee Best Practices training Course will provide key insights into building company values and aligning personal goals that will ensure an outstanding work ethic and consequently warrant success both for the individual and the organisation.
Objectives
Determine and apply corporate values
Apply authentic leadership
Develop and identify employee responsibilities
Establish accountability at all levels with the organisation
Design employee codes of conduct
Apply workplace ethics and reporting system
Who Should Attend?
This Oxford Management Centre training is appropriate for a wide range of professionals who wish to enhance authentic business practices.
Strategic Leaders
Department Managers
Team Leaders
Human Resources Personnel
Employees wishing to build Work Ethic Values
Course Outline
Company Values are sustained in all Human Resources and Management Practices
Corporate Culture ensures Fundamental Responsibilities and Accountabilities
Leadership creates a Culture of Integrity and Respect
Employees are responsible for maintaining Corporate Cultures and Ethical Values
Productivity is achieved within an Ethical Environment
Authentic Leadership retains and attracts the Best Employees
Personal Values are Aligned and Fulfilled
Self-Improvement to develop Personal Mastery
Build Relationships that create an Environment of Harmony and Good Practice
Finding Purpose and Self-Actualization
Certificate
Oxford Management Centre Certificate will be provided to delegates who successfully completed the training course.
Accreditation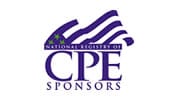 In association with