An Intensive 5-day Training Course
Achieving Marketing Excellence in Service Organizations
Developing Brand and Reputation through Strategic Engagement
Course Introduction
Professional service organisations rely on reputation and word-of-mouth to win new business. Effective marketing enables them to build brand recognition, understanding, trust, leads and contracts.
This specialised OXFORD Course looks at best practices globally, emerging tools like social media, contrasting marketing approaches, plus tried-and-tested channels for marketing professional services.
We look at the specific marketing approaches that work in a professional services environment, as well as the techniques for building a companywide market orientation. This holistic approach includes auditing, planning, objective setting, prioritising key audiences, channels and tools, budget setting, scheduling, monitoring and measuring.
A practical framework and real case studies from professional services firms will illustrate how to implement marketing strategy. Participants will develop market-oriented thinking to enable their organisation to grow its markets.
Objectives
By the end of this Oxford Management Centre training program participants will be able to:
Develop a robust marketing strategy and implementation plan for their organisation
Explain the benefits of the strategy and plan and win executive support for implementation
Use a wide range of marketing channels and tools to inform and engage customers/ clients including social media
Evaluate marketing activities and make recommendations to improve outcomes
Demonstrate how marketing activities are enhancing brand and reputation through strategic engagement with customers/ clients
Benchmark marketing activities against those of competitors and make changes to ensure their organisation stands out to key stakeholders
Who Should Attend?
This training Course will be of particular benefit to sales, marketing and customer service professionals working in:
It & Telecommunications
Energy, Oil & Gas Sectors
Financial Services, Insurance and Banking
Tourism, Entertainment and Hospitality
Logistics, Transportation & Distribution
Education
Medical and Healthcare
Advertising & Media
Fashion & Retail
Legal, Regulatory & Government
Course Outline
Setting Marketing Objectives and Key Performance Indicators in Professional Services
A Framework to Develop Marketing Practices in Professional Services
Conducting a Marketing Audit and Benchmarking Professional Services
Six Metrics of International Best Practice in Marketing for Professional Services
Identifying, Building and Measuring a Marketing Orientation
Differentiating Services through Brand Management and Brand Positioning
How to Build a Reputation-Based Market Strategy
Self-Assessment using 'The Reputation Assessor'
Developing a Best Practice Professional Services Marketing Plan
Evaluating and Measuring Marketing
Certificate
Oxford Management Centre Certificate will be provided to delegates who successfully completed the training course.
Accreditation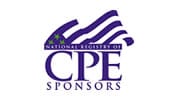 In association with