An Intensive 5-day Training Course
Achieving CMMS Data Integrity
Converting Data into Business Intelligence
Course Introduction
Many companies cannot adequately use their CMMS because its data is incorrect or outdated (very badly performed new data builds or straight upload of legacy data from old systems). The main reason for a lack of data integrity is a lack of standards and guides; the people involved do what they think is the right way, but everyone has different ideas).
This highly-interactive Oxford Management Centre training course shows the best practices in building the CMMS data during the pre-operational phase and how to carry out major clean ups of the equipment and spares data.
It will help your team to adapt a structured approach to all aspects of new data builds to feel more in control for new builds or data transfer from legacy systems. Your team will learn skills and techniques to carry out critical reviews of the current CMMS Data to improve the data quality and integrity. The training course will examine the latest ways to guide periodic quality checks.
Objectives
Specifically you will learn to:
Audit the Quality of your CMMS Data
Understand the CMMS Data Build Process
Achieve Improved CMMS Quality and Effectiveness
Understand How to Develop Databases in MS Access and Create Reports
Minimise The Need for Data Integrity Re-Work
Manage The Data Builds done by Third-Party Professionals
Who Should Attend?
All individuals whose work is related to or depending on Maintenance Management Systems:
Maintenance Managers, Maintenance Engineers, Maintenance Analysts
CMMS Key Users
Anyone involved in Data Integrity in Maintenance & Operations
Spares and Inventory Personnel
Course Outline
Gain a Thorough Understanding of CMMS Data Structuring and Coding
Identify and Resolve Data Build Problems
Understand and Practice the Power of Tools for Creating Data Builds
Discover How to Identify Equipment & Spares Criticality
Learn the Secrets of Coding Structures for Assets and Maintainable Groups
Deploy Guides & Standards to Design and Build the Asset or Equipment Register
Initiate Techniques to Conduct System an Data Quality Checks
Examine the Impact of Spares Analysis
Develop Strategic Maintenance Plans
Learn to Structure Preventive Maintenance in your System and Check its Quality
Certificate
Oxford Management Centre Certificate will be provided to delegates who successfully completed the training course.
Accreditation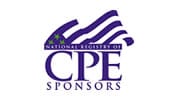 In association with