An Intensive 5-day Training Course
The Challenge of Globalisation
Opportunity and Threat in World Markets
Course Introduction
Why do organisations decide to become global?  What are the characteristics of a global organisation?  In what ways are the challenges of global business different from national business?  What are the risks and rewards of global business?  These are some of the questions that we answer in this Course.
This training Course "The Challenge Of Globalisation" enables experienced delegates to understand the reasons why companies develop internationally and ultimately globally.  We start by analysing the basic rationale that leads many organisations to decide to globalise. We then work through the strategic, organisational and human aspects of change from a national to a multinational and eventually global organisation.  This is achieved by examination of organisations at different stages of this process and we learn from their experience in meeting and dealing with the particular challenges faced at each stage. This subject is of critical strategic importance, since all organisations are operating in an international environment that is increasingly unstable and quick to change. As international economies develop in different ways and at different speeds we can simultaneously observe more open markets and, in contrast, growing calls for protectionism and trade restrictions.
Objectives
Course Objective
 The main objectives of this Course are as follows:
Understand the drivers of globalisation
Study the processes of global development
Evaluate the different mechanisms of globalisation
Organise for the different stages of globalisation
Develop as a cross-cultural manager
Take a long-term view of our global potential
Who Should Attend?
Designed for
This Oxford Course is designed for experienced managers who now need to be aware of global factors affecting the future prospects for their business.  The following categories of top-level experience typify the background of past delegates.
Strategic planning
International marketing
Business development
Supply chain design
Joint venture management
Risk analysis and risk management
Course Outline
The Changing Structure of the World Economy
Why do Organisations Develop Globally?
A Planning Framework for a Globalising Organisation
How do Organisations Develop Globally?
Managing the First Stages of Globalisation
Managing the Final Stages of Globalisation
Alliances and Joint Ventures in Global Strategy
Managing Cultural Differences in Global Development
Integrating Strategy and Operations in a Global Business
Economic Perspective – The World in 2030
Certificate
Oxford Management Centre Certificate will be provided to delegates who successfully completed the training course.
Accreditation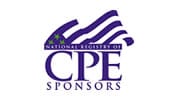 In association with