An Intensive 2-day Training Course
Problems & Decisions
Course Introduction
How many problems do you have in a day?
The chances are "many" but for every problem we must also decide what to do. Some of these decisions will have considerable impact on our organisation.  Therefore, the key to a good problem definition is firstly making sure that you deal with the real problem – not its symptoms. Once you know the real problem, you need a decision-making process that analyse the critical elements that result in improved decision making.
Most managers want to improve their personal and organisational problem solving and decision making. Attending this OXFORD Problems & Decisions online training course will improve your skills by giving you techniques to allow accurate, efficient, and decision-making processes. It will also help you to be more effective, positive, and competent in the workplace when tackling tough challenges and making decisions.
Objectives
By the end of this Oxford Management Centre online training course, you will be able to
Ability to solve problems and make effective decisions
Apply creative thinking to support your problem solving and decision making
Apply logic and rationality to problems, consider variables and determining best solutions
Confidence to stand up for yourself in the decisions you make
Utilize different methods to assist the decision-making process
Training Methodology
This online training course will utilize a variety of proven online learning techniques to ensure maximum understanding, comprehension, retention of the information presented. The training online training course is conducted online using ClickMeeting and has three sessions starting from 0900 and end 1400.
Who Should Attend?
This online training course is suitable to a wide range of professionals but will greatly benefit:
Supervisors
Team Leaders
Managers
Professional who deliver feedback
Professional who receive feedback
Course Outline
What is a decision, what is a problem?
Identifying the real problem.
Problem solving requires diagnostic competence and optional solutions
Modelling to generate options, selection, and implementation
Effective decision making relies upon reviewing alternative solutions
Decision making exercise – and practice
Overcome the fears that prevent challenging decision making
Learn to respond rather than react
Understand inherent and residual risk
Ensure probability and impact are considered for each identified risk
Certificate
Oxford Management Centre Certificate will be provided to delegates who successfully completed the training course.
Accreditation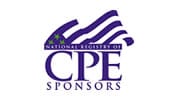 In association with