An Intensive 10-day Training Course
Lean Six Sigma Green Belt Program
Developing Your Competence in All Core Concepts of the
Lean Six Sigma Approach from Excellence to Green Belt Level
Course Introduction
Six Sigma is the comprehensive business improvement strategy made famous by organisations such as Motorola, General Electric, Honeywell and others, which has been used to generate significant improvements in business performance.
Lean, which is derived from the principles of the Toyota Production System, focuses on waste reduction, maximisation of value and building a culture in which continuous improvement and excellence becomes everyone's responsibility.
Combining Lean and Six Sigma provides a powerful methodology for improving productivity, increasing customer satisfaction and reducing operational costs.
In Lean Six Sigma organisations, it is Green Belts who lead and contribute to the majority of improvement teams.  This Oxford training program will provide participants with the level of knowledge and skill required to achieve accreditation at the Green Belt level.
To achieve accreditation at the Lean Six Sigma Green Belt level, participants will be required to submit a report detailing a project that they have undertaken.  This project must be sponsored by a manager from their organisation who will verify that the project is worthwhile and original.  The project must demonstrate competent application of appropriate Green Belt level techniques.
Objectives
Course Objective
By the end of this course, participants will be able to:
Solve problems using the DMAIC (Define-Measure-Analyse-Improve-Control) methodology
Optimise process balance and flow
Apply statistical measurement and data analysis technique
Perform Root Cause Analysis
Apply Lean concepts
Implement a project to achieve Lean Six Sigma Green Belt accreditation
Who Should Attend?
Designed for
The Green Belt is the key contributor and driver of the continuous improvement process at the operational level.  The best candidates for Green Belt training are typically employees at any level who have an interest in improving the organisation. This can include:
Senior Managers who may wish to participant in the occasional high level project and use their knowledge of Lean Six Sigma concepts, tools and techniques to improve their understanding of the business and improve their problem solving and decision making skills
Middle Managers, Front Line Managers and Team Leaders who wish to define, lead and participate in improvement initiates;
Operational level employees who are interested in improvement and in being involved in the process of improvement.
The Lean Six Sigma skills and knowledge acquired in this program are "generic" in nature and just as applicable to manufacturing, process or service industries.
This training programme is suitable for all levels of employees from various business units.
Course Outline
The DMAIC methodology
The Use of Tools at each DMAIC phase
Measurement and Statistical Techniques
Flow Management and Lean Work Management
Sources of Variation and Root Cause Analysis
Statistical Distributions and Significance Testing
Design for Six Sigma
Lean Six Sigma Roles and Responsibilities
Leading a Lean Six Sigma Project
Green Belt Accredication
Certificate
Oxford Management Centre Certificate will be provided to delegates who successfully completed the training course.
Accreditation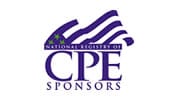 In association with