An Intensive 3-day Training Course
Influencing Business Decisions
Course Introduction
Successful people excel in making effective decisions.  We all face the challenge of having to decide under pressure in complex, uncertain and highly dynamic environments.  Some decisions require and allow thorough data gathering and analysis, some are made based on an educated guess or driven by intuition.
How do we make business decisions?  What drives our choices and judgments?  How do we improve the quality of our choices?  How can we influence others' decisions?
This new Influencing Business Decisions online training course aims to address a comprehensive range of topics related to business decision making and influence.  It is focused on the enhancement of essential knowledge and skills and equips participants with a toolbox of ideas, concepts and methodologies for effective decision making.
Objectives
This Oxford Management Centre online training course is designed to help participants:
Enhance critical thinking and problem solving skills
Learn the proven approaches to structure and solve business problems
Develop alternative options and select the best recommendations
Draw warranted conclusions and make justified recommendations
Understand and mitigate the limits of rational decision-making approaches and the impact of heuristics and biases
Influence decision makers
Training Methodology
This online training course will utilize a variety of proven online learning techniques to ensure maximum understanding, comprehension, retention of the information presented. The training course is conducted Online via an Advanced Virtual Learning Platform in the comfort of any location of your choice.
Who Should Attend?
This online course has been specifically developed to build on skills and knowledge of professionals and managers to expand and develop strong decision-making capabilities within a complex, uncertain and volatile environment.
Course Outline
Making business decisions: what drives our choices and judgements?
Identifying business problems/opportunities and understanding the decision environment
Recognising business problems in their strategic context
Defining options and decision criteria
Prioritization tools
Scenario analysis
The limits of rational decision-making approaches
Lessons from behavioural economics and social psychology; heuristics and biases
Influencing decision makers; science of persuasion
Certificate
Oxford Management Centre Certificate will be provided to delegates who successfully completed the training course.
Accreditation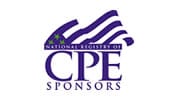 In association with