An Intensive 5-day Training Course
Embracing Digital Banking Innovations & Transformation
Course Introduction
The banking industry transformed drastically from computerized records to digital banking. Digital Technologies are creating an unprecedented disruption across the banking sector. Technological advancements are enabling banks to meet customer expectations by delivering enhanced services. Digital technologies have unleashed the potential of the banking industry to offer customer convenience through "Anywhere and Anytime Banking."
This Oxford Management Centre Embracing Digital Banking Innovations & Transformation training course provides an understanding of the basic concepts of Digital Banking and shows how Digital Banking innovation may be harnessed to the benefit of banks and customers. This Embracing Digital Banking Innovations & Transformation training course also aims to provide you with the essential tools and practical skills to pursue a career in leading transformation projects and change agendas for the digital economy.
Objectives
By the end of this Embracing Digital Banking Innovations & Transformation training course, participants will be able to:
Define the concept and importance of digitalisation and its role in changing business models, technologies, and the value proposition of organizations
Establish an effective system to manage the transformation to digitalisation
Incorporate technology into your business strategy.
Understanding the different products available in digital banking
Understanding the regulatory landscape for digital banking services to build a customer-centric product
Analyzing the financial products & services from a broader perspective and what the future holds
Developing their ability to cope with digital market needs
Training Methodology
This Embracing Digital Banking Innovations & Transformation training course will utilise various proven techniques to ensure maximum understanding, comprehension and retention of the information presented. This Oxford Management Centre training course is highly interactive involving delegates in the discussion and analysis of case studies, videos and exercises. Where appropriate, these will include real issues brought to the workshop by delegates.
Pre & Post course assessments will be used to measure the effectiveness of this training and the participant's skill and ability.
Organisational Impact
This Embracing Digital Banking Innovations & Transformation training course is directly relevant to the banking sector. As a result, the organizations will benefit significantly from their employee's participation. The organization will gain from employees with the following:
An understanding of the requirements of the digitalisation banking
Providing the organization with guidance into the future from an international perspective.
Knowing what the customers want and making the offering based on it can be rewarding.
Delivering a seamless banking experience to their customers.
Recognizing the nature and components of digital banking
Developing the risk management policy effectively
Offering analytical insights enabling products or services to be tailored to users based on their preferences
Personal Impact
This Embracing Digital Banking Innovations & Transformation training course will personally benefit delegates by providing you with:
A better understanding of the context and importance of the work you do
Enrich your digitalisation knowledge and gain the latest tools, tips and strategic thinking to lead your organization.
Improved knowledge and skills to improve your effectiveness
An ability to deliver better products and services to your customer
Increased self-confidence and motivation at work
Greater ability to supervise, develop and motivate colleagues
Who Should Attend?
This Embracing Digital Banking Innovations & Transformation training course is for all staff, as all categories of staff are in one way or another concerned with digital banking invocations and transformation.
Heads of Departments, Directors, Senior Managers, Managers, accountants and Finance Professionals responsible for digitalisation
Banking Staff
Managers in Digital Marketing
Risk and Compliance Managers
Middle Managers who require a more in-depth understanding of the concept of digital banking
Business Consultants and Professional Advisers.
Course Outline
Day 1
: Introduction to Digitalisation
Overview of the traditional banking industry
Definition of banking digitalisation
The role of digitalization in banking
Digital disruption in the banking sector
The new digital currencies
Products & services in digital banking
Day 2
: Digital Banking Innovations
Digital banking innovation, trends & directions
Digital banking solutions
Various innovation areas (AI – ML- DL- IOT- AR- VR -FinTech's,--)
Bridge the gap between 'Product', 'Business' and 'Technology'
Benefits of the digital banking platform
Day 3
: Digital Banking Transformation
Definition of the digital banking transformation
The aspect of digital transformation.
Transforms customer experience
Objectives of digital transformation
Drives data-based insights
Encourages collaboration & improves employee experience
Day 4
: Risk Management of Digital Banking Services
Risk management principles.
Risk analysis and assessment policy.
Creating an enabling environment for disruption
Assign transformation roles
The role & skills of digital learning developers
Moving forward
Day 5
: Regulation and Supervision in Digital banking
The role of regulator
The policies & procedures of digital banking
The role of compliance officer
Balance between regulation and innovation
International main recommendations for banking regulation
Certificate
Oxford Management Centre Certificate will be provided to delegates who successfully completed the training course.
Accreditation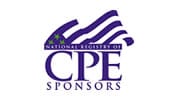 In association with