An Intensive 5-day Training Course
Construction Contracts Masterclass
Developing & Managing Successful Construction Contracts
Course Introduction
Have you ever wondered why some construction contracts are so complex. They may appear complex but if you know how to review them properly, they can be easier and quicker to understand. This course will assist you in making construction contracts easier to understand.
Construction and engineering contracts can be dealt with in an efficient and pragmatic manner in order to minimise the risk of disputes and maximise the value from the contract. Whether you are a client or a contractor, this course will be beneficial for you if you deal with construction or engineering contracts.
The Oxford Management Centre Masterclass training course involves a review of the reasons why problems arise in construction and engineering contracts as well as some of the ways in order in avoid disputes so that your contract has the best possible chance of finishing on time, on budget and with the right quality.
Objectives
Understand how contracts work, and why they sometimes cause problems
Address some specific clauses and provisions that are a common source of problems
Develop thinking around more collaborative approaches to working on engineering and construction contracts
Recognise the dangers that such approaches bring, and how to minimise problems
Look at engineering and construction contracting in an international context
Understand how to resolve disputes quickly and efficiently
Who Should Attend?
All personnel involved in reviewing or monitoring construction contracts including but not limited to:
Project Managers
Project Engineers
Contract Managers and Contract Administrators
Subcontractor Personnel
Procurement Personnel
Course Outline
Better Understanding of Engineering and Construction Contracts, and the Problems that can arise
Deeper Appreciation of Liquidated Damages Provisions
Better Understanding of Termination Issues
Analysis of Different and more Modern Contracting Structures
Examination of Variation Issues and Clauses
Review of Practical Examples and Case Studies
Greater choice of Methods for Contracting for Engineering and Construction Projects
Understanding how Greater Collaboration can, if Handled Properly, Reduce Conflict
Better Skills and Techniques for Resolving Disputes
Wider Skill Base, Meaning Greater Scope for Career Development
Certificate
Oxford Management Centre Certificate will be provided to delegates who successfully completed the training course.
Accreditation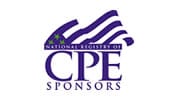 In association with