An Intensive 3-day Training Course
Building, Managing and Sustaining a World Class Reputation
Course Introduction
'Reputation, reputation, reputation! O I have lost my reputation"! I have lost the immortal part of my self and what remains is bestial" Othello, Shakespeare.
Reputation is an "accumulated" asset –it is hard to build, and easily lost'. Dr Stephen Holmes PhD.
Reputation is the number 1 asset of any organization. Hard to build, easy to diminish or lose. In 2019, leading companies globally are premium priced or valued based on their reputation (or good or word or mouth)! Reputation is an exciting but challenging concept for managers to consider. Yet there are virtually no professional courses that focus on it. This course is a specialist course on reputation and its management, how to understand reputation, and track and sustain its development.
This Oxford course will provide a unique comprehensive toolkit for managers to put reputation and its management centre stage in their organization from an acknowledged and long-standing expert in the field. It answers key but elusive questions including – What does reputation management look like? How is a good reputation forged? How can it be protected and sustained? How do we communicate a good reputation to stakeholders? What are the components and strategies for reputation measurement? What are best practice examples of reputation management?
Objectives
Course Objective
Approaches to Build and Sustain a First-Class Reputation
 Frameworks and Tools to Build, Manage and Measure Reputation
Informed Strategies and Tools to strengthen whole of Organization Approach to Reputation
Techniques to Stimulate and Build Word of Mouth and Referral
Best Practice Metrics and Benchmarks for Organizations focusing on their Reputation
How to Design, Implement and Measure a Reputation Management Plan for your Organization
Who Should Attend?
Designed for
Highly Beneficial Workshop for All Sectors of Managers and Supervisors including:
Government and Public Service
Energy Sector
Education Sector
Legal Firms
Hospitality
Logistics
Course Outline
What is Reputation and Know your Reputation
Identifying the Key Drivers that Influence Reputation in your Organization
Using Key Drivers to Leverage and Develop Reputation
How to Measure and Benchmark Reputation Over Time
Proven, Fast Track Strategies to Build and Strengthen Reputation both Internally and Externally
Case Studies on Reputation and its Management- Lessons and Secrets Learned
Undertake a Reputation Self-Assessment with World Class Tools
Conducting a Reputation Audit
Resources to Apply to Manage Reputation
Building an Internal Culture among Staff that understands the Power and Importance of Reputation
Certificate
Oxford Management Centre Certificate will be provided to delegates who successfully completed the training course.
Accreditation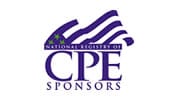 In association with