An Intensive 3-day Training Course
Advanced Analytics
Multivariate Systems and Tools
for Improved Managerial Decision Making
Course Introduction
Advanced Analytics [AA] are no longer just for PhDs in the research department of businesses and organizations.  Next generation systems and tools have become ubiquitous as their pricing and costs of operations have plummeted. ALL managers can now have access to AA for daily decisions, annual planning, and high-level strategic assessment and execution.
Key issues include: What kinds of data do I need?  Which programs should I be using?  How can I make AA a seamless component of daily operations?
Objectives
Gain a working knowledge of multivariate dimensions of decisions
Understand basic functions of Regression Analysis
Understand basic functions of Factor Analysis
Understand basic functions of Cluster Analysis
Re-define decision making parameters and alternatives
Re-define how A.I. and simulations can transform decision-making
Who Should Attend?
The course has direct impacts and applications for every type of senior manager who wants to improve decision-making processes. Marketing, Sales, Finance, Accounting, IT, HR, and BizDev professionals as well as Presidents, CEOs, and corporate boards wanting to improve decision process-flow execution.
Course Outline
The development of AA since 1990
Case examples in basic AA value-added impacts on time and money
Multivariate vs. Single variable analysis, applications, and insights
Practical Multiple Regression Analysis
Practical Canonical Correlation Analysis
Practical Factor Analysis
Practical Cluster Analysis
Planning for Data Collection, Access, Applications, Assessment
Practical A.I. and Simulation applications in business settings
What to expect is coming next in the next 12-24 months?
Certificate
Oxford Management Centre Certificate will be provided to delegates who successfully completed the training course.
Accreditation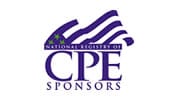 In association with