An Intensive 5-day Training Course
مهارات التفاوض الفعّال مع الإستشاريين و المقاولين
الإستراتيجيات الإحترافية و المهارات الأساسية و المتقدمة
Course Introduction
تتميز العقود الهندسية بطبيعة خاصة، نظراً للطبيعة الخاصة للعلاقات بين الممول والمالك والمقاولين والاستشاريين، مما يجعل للعملية التفاوضية بين تلك الأطراف أهمية خاصة، حيث يتوقف عليها نجاح واستمرار العلاقة بين كافة أطراف العملية التفاوضية. وخلال هذا البرنامج المميز نستعرض تلك الطبيعة الخاصة للعملية التفاوضية، كما نستعرض أنواع العقود الهندسية التي يتم عليها التفاوض، كما يهتم البرنامج أيضاً باكساب المشاركين مهارات استخدام أهم استراتيجيات التفاوض الفعالة مع المقاولين والاستشاريين، وكذلك يمدهم بوسائل التعامل مع الحيل والاساليب غير التكاملية التي قد يلجأ اليها بعض المقاولين والاستشاريين، بما يساعد المشاركين أن يساهموا بفاعلية في العمليات التفاوضية التي توكل اليهم مع مختلف أنماط الاستشاريين والمقاولين.
Objectives
بنهاية البرنامج، سيكون المشارك قادراً على:
استيعاب أسس وطبيعة العملية التفاوضية مع الاستشاريين والمقاولين

استخدام أهم الاستراتيجيات الفعالة في التفاوض التي تضمن له الكفاءة والفاعلية في تنفيذ المشروعات

الاستعداد والتصدي لكافة الحيل والممارسات الغير تكاملية التي قد يلجأ اليها بعض المقاولين أو الاستشاريين

اكتساب أهم المهارات المعززة لشخصيته التفاوضية مثل مهارات الانصات والاستخدام الفعال للغة الجسد

قيادة او العمل بفاعلية وكفاءة ضمن أي فريق تفاوضي
Training Methodology
يعتمد البرنامج بشكل أساسي على الأسلوب التشاركي Participatory Training Approach، حيث يتم استخدام النقاشات المنظمة، وجلسات العصف الذهني، ودراسات الحالة، ولعب الأدوار، بالإضافة إلى عرض أفلام تدريبية حديثة، وكذلك الألعاب التدريبية الملائمة، التي تستخدم لكسر الجليد وتنشط المتدربين بما يخدم أهداف البرنامج.
Who Should Attend?
هذا البرنامج مناسب لـــ:
جميع الموظفين والمديرين بمختلف مستوياتهم الإدارية، الذين يشاركون في كافة مراحل العملية التفاوضية مع الاستشاريين والمقاولين

المشرفين العاملين في المشاريع الهندسية

مديري المشاريع

مهندسي المشاريع

فريق إدارة المشاريع

مختصي إدارة العقود

فريق المشتريات

مشرفي المشاريع الذين لم يتلقوا تدريب مسبق في إدارة المشاريع
Course Outline
مفهوم عملية التفاوض
طبيعة التفاوض في العقود الهندسية مع المقاولين والاستشاريين
اطراف العملية التفاوضية في العقود الهندسية
أنواع العقود الهندسية مع المقاولين والاستشاريين
القواعد الأساسية لعملية التفاوض مع المقاولين والاستشاريين
الخيارات الخمسة عند التفاوض
الخطوات الأساسية للعملية التفاوضية مع االمقاولين والاسشاريين
الاعداد والتخطيط للعملية التفاوضية
استراتيجيات التكامل والمكسب المشترك
استراتيجيات المساومة مع المقاولين والاستشاريين
التعامل الفعال مع الحيل والاستراتيجيات غير التكاملية
الأنماط المختلفة لشخصيات المفاوضين والتعامل الفعال مع كل نمط
فن مبادلة الإمتيازات
استخدام اساليب مونرو في الاقناع اثناء التفاوض
استخدام اسلوب جبل الجليد في فهم الأطراف المتفاوضة واقناعهم
اسباب استخدام الفريق التفاوضي
عناصر نجاح الفريق التفاوضي
مراحل تكوين الفريق التفاوضي
استراتيجات التفاوض من خلال الفريق التفاوضي
مراحل وشروط الانصات الفعال أثناء التفاوض
أنواع الانصات أثناء التفاوض
تقييم ذاتي لمهارات الإنصات
قراءة لغة جسد الأطراف الأخرى أثناء التفاوض
علامات واشارات يجب تجنبها أثناء التفاوض
استخدام لغة جسدك لصالحك أثناء التفاوض
مرحلة كتابة العقود والتوقيع
التعامل مع حيل اللحظة الأخيرة
الطرق المختلفة للتعاقد مع المقاولين والاستشاريين
الشروط الرئيسية لشرعية العقود مع المقاولين والاستشاريين
الأخطاء الشائعة في التفاوض مع المقاولين والاستشاريين
تقييم العملية التفاوضية
Certificate
Oxford Management Centre Certificate will be provided to delegates who successfully completed the training course.
Accreditation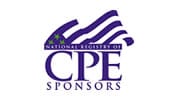 In association with